Could You Have a Banana Allergy or Intolerance?
In the UK we are bananas about bananas. On average, we munch our way through 5 billion every year.
One of the most versatile fruits available, bananas reach us supplied in their own natural packaging and high in natural slow release sugars, making them an energy and nutrient rich snack staple. They contain essential nutrients like potassium, which is important for strengthening the bones and maintaining a healthy blood pressure. As well as this, the high fibre and antacid containing properties of the fruit make them a great choice for those wanting to ensure a healthy gut.
However, for some, the health benefits of banana may be outweighed by the seemingly unavoidable discomfort the fruit can cause. For those who are allergic or intolerant to the banana, the fruit can cause unpleasant reactions. As the symptoms of banana allergy and intolerance can display themselves in a variety of ways from person to person, we've put together a guide to help explain the difference between the two.
What is a banana allergy?
An estimated 0.1 – 1.2% of the population experience severe banana allergy. Symptoms, such as swelling of the lips and tongue, wheezing, cramps and diarrhoea typically occur immediately or very soon after eating the fruit. Skin itching and rashes can also develop after touching the fruit or peel.
It's thought that a banana allergy is not solely brought on by the fruit itself, but by the protein chitinase. This protein is also present in kiwi and avocado, so it's not uncommon for sufferers of banana allergies to also react badly to these two fruits. Perhaps more surprising is the fact that latex may be a trigger to banana allergy sufferers, with around 45% of latex allergy sufferers also being allergic to bananas. This is due to the naturally occurring levels of chitinase in the rubber tree, the sap of which is used to make latex.
What are the symptoms of banana allergy?
Symptoms of banana allergy can differ and vary in severity from person to person, but some types of reaction appear to be more common than others. Frequently cited symptoms include:
• Itchy mouth and throat
• Hives
• Stomach cramps
• Diarrhoea
• Vomiting
• Fever
• Rash
• Shortness of breath
• Anaphylactic shock (in severe cases)bn
What is a banana intolerance?
Unlike a banana allergy, sufferers of banana intolerance need to eat the fruit before symptoms can occur. Like many food intolerances, these symptoms do not always have an immediate onset, and can occur up to a few days after eating the fruit. This means it can sometimes be difficult for sufferers to identify banana intolerance, as the symptoms may be mistakenly attributed to other factors.
Food intolerances can occur when the body incorrectly identifies the proteins in a food, in this case bananas, as foreign. This can happen when small particles of food escape through the gut wall into the bloodstream. The body sees these particles as a potential threat and sends out antibodies to fight them. These IgG antibodies trigger an inflammatory response which can cause the unwanted conditions that affect areas of the body such as the skin or digestive system.
What are the symptoms of banana intolerance?
How people with banana intolerance react after eating the fruit differs. For some, they might experience mild digestive discomfort, while for others, the problems could be more severe. Symptoms can include:
• Bloating
• Stomach pain
• Stomach cramps
• Excessive gas
• Diarrhoea
• Headaches
• Rashes
What should I do if I think I have a banana allergy/intolerance?
If you think you might have a banana allergy, and are conscious you may have previously suffered a severe reaction to banana, it's important to see a doctor. If left untreated, allergies have the potential to be life threatening, so getting a diagnosis is extremely important.
If you suspect you are experiencing intolerance to banana you should first consult your GP to rule out a more serious cause for your symptoms. If your symptoms aren't caused by an underlying condition, you might like to confirm whether food intolerance is the cause by taking a YorkTest food intolerance programme. Unlike allergies, intolerances aren't always lifelong. It is possible to reintroduce trigger foods into the diet after a period of elimination so you might not have to miss out on that teatime banana bread forever.
8 out of 10 customers saw an improvement following a YorkTest programme
Premium Food Intolerance Test
Take the test in the comfort of your own home
208 food and drink ingredients tested
Identify food triggers such as cow's milk, eggs, wheat and gluten
Fast & clear colour coded results within 7 days
Free nutritional therapist support & advice
Money back if you have no reactions
Now
was £349(save £100)
Are you suffering from a banana allergy or banana intolerance?
Get in touch and we can help
Request a callback
One of our customer care representatives would love to help you understand more about our tests and aftercare support
or call us on
+44(0)1904 410 410
What our customers say
Many of our customers are thrilled by the service that we deliver and are happy to tell us. Read about what some have said about us here.
"I'm not waking up as much during the night, not as bunged up in my nose and I've got so much more energy"


Sally Gunnell OBE
52, Energy Levels
"I feel like I'm in a new body! I'm so much healthier. I can't tell you how amazingly different I have felt since!"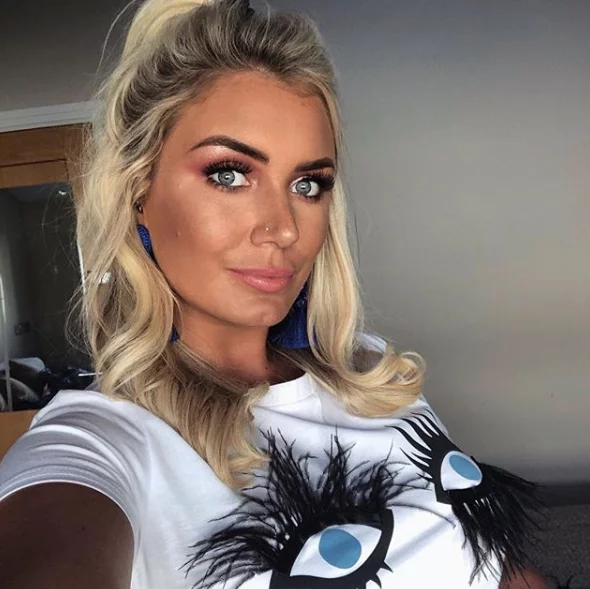 Emily Catterall
24: IBS​
"I am sharper, more motivated, focused & can think so clearly. No longer get flustered or confused when things are getting stressful"


David Brown
39, Tiredeness & Brain Fog
"I felt like I could actually breathe again properly. Surprised, to be fair, how much of a difference that made"


Fin Bigg
20, Breathing