Save
£24!
Over half a million tests taken
Essential Health Check
PayPal Credit is like a credit card, without the plastic. It's a credit limit that's attached to your PayPal account which you can use for your online purchases. 0% interest for 4 months is available on single transactions of £99 or more. Find out more
Add items to your basket
Select PayPal as your payment method at checkout
Log into your PayPal account and chose PayPal Credit as your payment method or apply for PayPal Credit
Representive Example
Representive 21.9% APR (variable); Purchase rate 21.9% p.a (variable); Assumed credit limit £1200.
Credit subject to status. Terms and conditions apply. YorkTest acts as a broker and offers finance from a restricted range of finance providers.
PayPal Credit is a trading name of PayPal (Europe) S.á.r.l et Cie, S.C.A, 22-24 Boulevard Royal L-2449, Luxembourg.
SALE:

30% OFF ALL TESTS | Ends at midnight on Saturday 30th September
Ready To Prioritise Your Health With Our Essential Health Check…
Begin the journey to improving your health and wellbeing with our Essential Health Check.
Test for 18 different health markers, covering: cholesterol and triglycerides, liver function, vitamin D, iron deficiency and B12.
Simple at-home finger-prick blood test. No social interaction required.
Provides hospital standard, easy-to-read traffic light results.
Supporting guidebook provided to help you make effective lifestyle changes.
Receive advice to better support your overall health.
Customers must be aged 18 years or over to take this test. This test is not available to customers who are pregnant or breastfeeding.
Only available in the UK
Optimise your health at home
Using a quick and easy home-to-laboratory finger-prick blood test means we can measure exactly what's going on in your blood. Get your results within 7 days, and you'll receive advice on whether your results are acceptable, if lifestyle changes are required, and if a visit to your GP is recommended.
Take care of yourself
It's time to start taking care of yourself, including your immune system. The Essential Health Check offers a scientific understanding of whether you are deficient in vitamins and iron, with advice to take simple steps to better protect your health overall.
Take steps to change your life for the better
Take control of your health in a positive way. Receive guidance about your liver health, and the "bad" and "good" cholesterols, and triglycerides. With support and guidance to hand, it's easy to make changes to better support your wellbeing.

4 Simple Steps to a Healthier You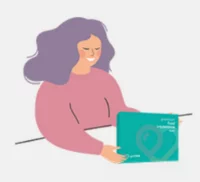 1
Receive Your Test
Order online and we'll post your kit directly to your home
2
Take The Easy Finger-Prick Blood Test
Collect 2 – 3 drops of blood, then post your sample to our laboratory
3
Receive Your Results Within 7 Days
Access your easy-to-read traffic light results online via your secure Wellness Hub account
4
Ongoing Support
Get ongoing support and guidance from our customer service team
What's In The Test?
Home to laboratory kit
What's in the Essential Health Check
With 18 key health markers to test for, your kit includes a free return envelope included, making it easy for you to post your sample back to us securely. You can leave the rest to us, while our team of diagnostic experts analyse your sample in our in-house lab.
Essential Health Check Test
A prepaid return envelope (UK only)
Two single-use lancets
One blood collection tube
One blood collection tube label
One plastic blood collection tube case
Two adhesive plasters
A cleansing wipe
What We Test For
Iron Deficiency
Ferritin is a protein that stores iron in the body and is the most useful indicator of iron deficiency as stores can be decreased before any blood iron levels are low. This test can also indicate if blood iron stores are too high. If your body is storing too much or too little iron this requires follow up testing from your GP.
Vitamin B12
Vitamin B12 has many roles in your body. It plays a really important role in red blood cell production and helps your nervous system to function properly.
Vitamin B12 levels are important for aspects including boosting your energy, improving your memory and helping to prevent heart disease.
Vitamin D
Vitamin D is needed by the body for both physical and mental health, but is best known for making sure that bones and muscles (including your heart) are strong and growing properly. It also helps regulate the immune system. Vitamin D deficiency is related to conditions such as diabetes, heart disease and certain cancers. The development or worsening of mental health conditions, such as depression and low mood has also been linked to inadequate levels of vitamin D.
Liver Function
The liver is responsible for functions vital to life. The liver primarily processes nutrients from foods, removes toxins from the body and builds proteins. It breaks down fats, it converts glucose into energy stores and produces hormones. It also helps the body fight off infections.
What we measure
Albumin; a protein that is made in your liver. It helps to transport nutrients and hormones, as well as helps to grow and repair tissues in your body.
Globulin; a group of proteins made in your liver. Globulins play an important role in liver function, blood clotting and fighting infections.
Total protein; your albumin and globulin levels combined.
Alanine aminotransferase (ALT); a protein enzyme that is only found in your liver, so it's a good indicator of your liver function. A high ALT level can be a sign of liver damage as the ALT protein is released into the bloodstream from the damaged liver cells.
Alkaline phosphatase (ALP); your liver is one of the main sources of ALP, but some is also made in your bones, intestines, pancreas, and kidneys.
Gamma-glutamyl transferase (GGT); a protein enzyme found mainly in the liver. A high GGT can indicate damage to the liver or bile ducts.
Total bilirubin; a yellow pigment. High bilirubin levels can be a sign that your liver is damaged. Sometimes high levels can be caused by Gilbert's syndrome which is a harmless inherited disorder.
Cholesterol
When you think of cholesterol, you probably think of 'bad' or high cholesterol. But there's also a 'good' type of cholesterol that your body needs to keep at an optimum level.
Cholesterol plays an important role in many of the body's processes. However, it's important that cholesterol levels don't go out of balance.
High-density lipoprotein (HDL) is the good kind of cholesterol. Low-density lipoprotein (LDL), VLDL and non-HDL are the bad types of cholesterol along with triglycerides that you want to keep in check.
The Essential Health Check measures all of these and total cholesterol as well. The test also calculates your total cholesterol to HDL ratio and your triglycerides to HDL ratio which are both useful information for a GP in determining your risk of heart problems or stroke.
The main aim is to focus on lowering your "bad" cholesterol and triglycerides, and increasing your "good" HDL cholesterol to an optimum level.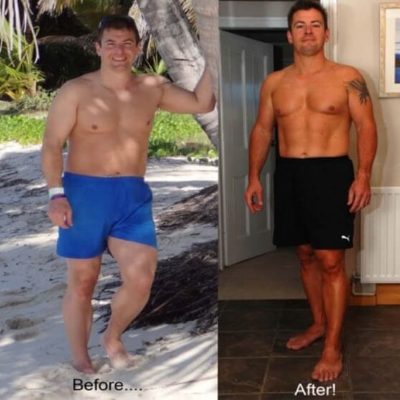 Matt Perry
"A simple test and re-education on your eating habits can turn your life around"
Symptoms:
IBS / Digestive Problems
Tiredness / Fatigue
Weight Management
Charlotte Earle
"I'm so grateful I took the test, I was concerned about avoiding so many key foods but I feel hugely better now, it's all worth it"
Symptoms:
IBS / Digestive Problems
Nausea
Toby Forrest-Charde
"Toby has been much more comfortable and happy now that he can play with friends and not worry about eating triggering issues. 100% worth the money, would recommend to all my friends and family"
Steve Bartlett
"Relieved that I not have the ammunition to tackle the issues which could lead to serious health issues further on."
Symptoms:
IBS / Digestive Problems
Tiredness / Fatigue
Weight Management
Hayley Essam
"I feel informed about what foods I can and can't eat and feel so much better for it. "
Symptoms:
IBS / Digestive Problems
Migraines / Headaches
Skin Conditions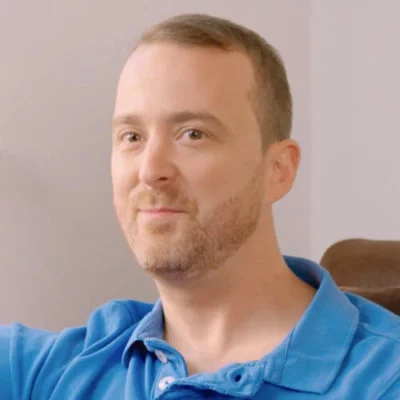 David Brown
"I am a different person and the brain fog, anxiety and depression have now disappeared. I feel reborn and finally have my life back"
Symptoms:
Mental Health
Tiredness / Fatigue
Our heritage.
We have 40 years of expertise in providing reliable and scientifically validated home-to-laboratory testing services.
Quality, accuracy & expertise.
YorkTest's products have a 98% reproducibility rate, meaning that two separate results of the same person's sample will correlate with each other 98% of the time. All results are confidential and provided to you online via our wellness hub within 7 days.
Aftercare service & support.
We are the only food intolerance company to provide nutritional aftercare from a team of qualified Nutritional Therapists with the purchase of our food intolerance test.
In-house & UK based.
Based in York, UK, we're fully audited and operate in our certified, in-house laboratory. All our tests are compliant with the European Medical Device Directive 93/42/EEC (Article 12) and the European In Vitro Diagnostic Directive 98/79/EC.
What Our Clients Have to Say