Save
£18!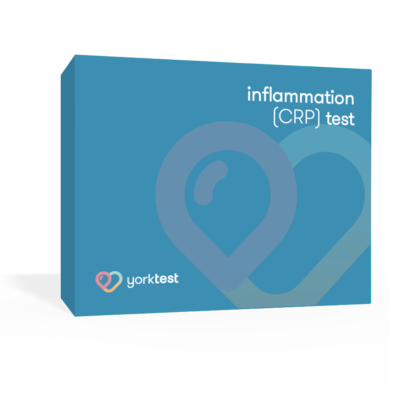 Take control of your wellbeing!
Inflammation (CRP) Test
PayPal Credit is like a credit card, without the plastic. It's a credit limit that's attached to your PayPal account which you can use for your online purchases. 0% interest for 4 months is available on single transactions of £99 or more. Find out more
Add items to your basket
Select PayPal as your payment method at checkout
Log into your PayPal account and chose PayPal Credit as your payment method or apply for PayPal Credit
Representive Example
Representive 21.9% APR (variable); Purchase rate 21.9% p.a (variable); Assumed credit limit £1200.
Credit subject to status. Terms and conditions apply. YorkTest acts as a broker and offers finance from a restricted range of finance providers.
PayPal Credit is a trading name of PayPal (Europe) S.á.r.l et Cie, S.C.A, 22-24 Boulevard Royal L-2449, Luxembourg.
SALE  |  30% OFF ALL TESTS
+ FREE delivery on all tests
Check levels of inflammation in your body with this simple test
Identify risk of damage or deterioration in your body that you may not be aware of
Risk marker for heart disease, stroke, chronic conditions and infections
Test for high sensitivity CRP,

the

most important marker for inflammation
Simple at-home finger-prick blood test. No social interaction required
Provides hospital standard, easy-to-read traffic light results
Supporting guidance provided to help you make effective lifestyle changes
Receive advice to better support your overall health
Customers must be aged 18 years or over to take this test. This test is not available to customers who are pregnant or breastfeeding
Only available in the UK
Optimise your health at home with our Inflammation (CRP) Test
Understand whether inflammation may be impacting your health and what simple steps you can take to reduce it
When you think of inflammation you often think of something you can see like an insect bite, cut or allergic reaction. There might be pain, redness, swelling or itching and you may feel unwell.  There is also inflammation that you can't see which may have been going on for a while. This sort of longer term or chronic inflammation is often "silent" and can cause damage and deterioration that you may not be aware of.
This type of inflammation can impact the whole body and could indicate an underlying health condition or an infection. It also has the potential to damage the heart arteries and blood vessels even if your cholesterol and triglycerides levels are normal.
How it Works
4 Simple Steps to a Healthier You
1
Receive your test
Order online and we'll post your kit directly to your home.
2
Take the easy finger-prick blood test
Collect 2-3 drops of blood and post your sample to our laboratory.
3
Receive your results within 7 days
Review your easy-to-read results.
4
Ongoing support
Ongoing support and guidance from our Customer Care Team.
What's In The Test?
Your kit includes a free return envelope included, making it easy for you to post your sample back to us securely. You can leave the rest to us, while our team of diagnostic experts analyse your sample at our partner laboratory
Inflammation (CRP) Test
A prepaid return envelope
Two single-use lancets
One blood collection tube
One blood collection tube label
One plastic blood collection tube case
Two adhesive plasters
A cleansing wipe
How the inflammation test can help
The good news is that this type of inflammation can be detected and monitored using the Inflammation (CRP) Test. Raised levels of CRP are not specific to any disease but can tell you if you have inflammation and whether you need to make lifestyle changes or visit your GP.
By using our quick and easy home-to-laboratory finger-prick blood test, you will get your results within 5 days, and you will receive advice on whether your results are acceptable, if lifestyle changes are required, or if a visit to your GP is recommended. Lifestyle guidance is also provided.
Being aware of your CRP level is the first step to making positive changes. It is also easy to track your levels of inflammation over time.
Take steps to change your life for the better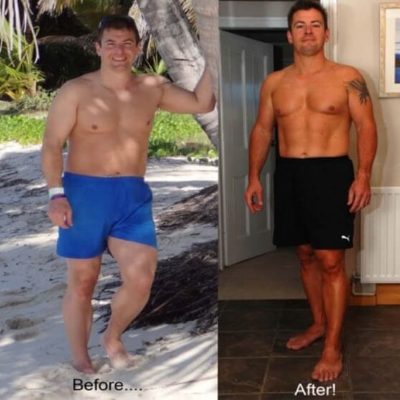 Matt Perry
"A simple test and re-education on your eating habits can turn your life around"
Symptoms:
IBS / Digestive Problems
Tiredness / Fatigue
Weight Management
Heather Kemp
"I know now what upsets my stomach and what the consequences will be if I eat these foods. The difference in my health is truly unbelievable and I am so glad I decided to go this. The difference in my health has been mind blowing"
Symptoms:
IBS / Digestive Problems
Nausea
Tiredness / Fatigue
Nicola Garrett
"I feel so much better in myself and have a lot more energy. The best thing is to not have brain fog. I didn't think I had weight to lose as I regularly exercise but I definitely feel the benefit. A perfect excuse to buy new clothes!"
Symptoms:
Brain Fog/Inability to Concentrate
Tiredness / Fatigue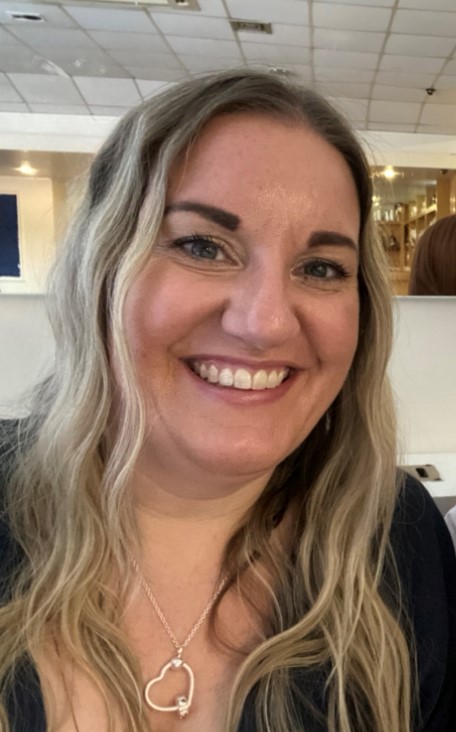 Jennifer McAlan
"Removing these and dramatically limiting these foods has changed my life. I feel healthier and even after a short amount of time, I feel really well for the first time in so long. I have energy and no longer have headaches as regularly."
Symptoms:
IBS / Digestive Problems
Migraines / Headaches
Tiredness / Fatigue
Kate Ferguson
"The test has helped me gain back control of my body, rather than being reactive to symptoms I now have the knowledge and tools at my disposal to give myself the best chance of a normal day to day life."
Symptoms:
IBS / Digestive Problems
Mental Health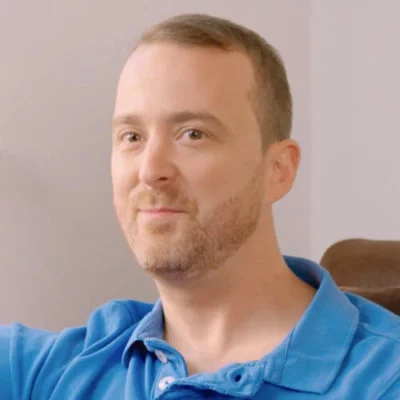 David Brown
"I am a different person and the brain fog, anxiety and depression have now disappeared. I feel reborn and finally have my life back"
Symptoms:
Mental Health
Tiredness / Fatigue
Our heritage.
We have 40 years of expertise in providing reliable and scientifically validated home-to-laboratory testing services.
Quality, accuracy & expertise.
YorkTest's products have a 98% reproducibility rate, meaning that two separate results of the same person's sample will correlate with each other 98% of the time. All results are confidential and provided to you online via our wellness hub within 7 days.
Aftercare service & support.
We are the only food intolerance company to provide nutritional aftercare from a team of qualified Nutritional Therapists with the purchase of our food intolerance test.
In-house & UK based.
Based in York, UK, we're fully audited and operate in our certified, in-house laboratory. All our tests are compliant with the European Medical Device Directive 93/42/EEC (Article 12) and the European In Vitro Diagnostic Directive 98/79/EC.