Save
£20!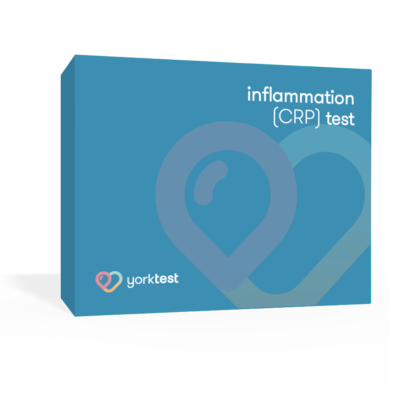 Take control of your wellbeing!
Inflammation (CRP) Test
PayPal Credit is like a credit card, without the plastic. It's a credit limit that's attached to your PayPal account which you can use for your online purchases. 0% interest for 4 months is available on single transactions of £99 or more. Find out more
Add items to your basket
Select PayPal as your payment method at checkout
Log into your PayPal account and chose PayPal Credit as your payment method or apply for PayPal Credit
Representive Example
Representive 21.9% APR (variable); Purchase rate 21.9% p.a (variable); Assumed credit limit £1200.
Credit subject to status. Terms and conditions apply. YorkTest acts as a broker and offers finance from a restricted range of finance providers.
PayPal Credit is a trading name of PayPal (Europe) S.á.r.l et Cie, S.C.A, 22-24 Boulevard Royal L-2449, Luxembourg.
CYBER WEEK SALE  |  33% OFF | OUR BEST PRICE THIS YEAR!
+ FREE delivery on all tests
Check levels of inflammation in your body with this simple test
Identify risk of damage or deterioration in your body that you may not be aware of
Risk marker for heart disease, stroke, chronic conditions and infections
Test for high sensitivity CRP,

the

most important marker for inflammation
Simple at-home finger-prick blood test. No social interaction required
Provides hospital standard, easy-to-read traffic light results
Supporting guidance provided to help you make effective lifestyle changes
Receive advice to better support your overall health
Customers must be aged 18 years or over to take this test. This test is not available to customers who are pregnant or breastfeeding
Only available in the UK
Optimise your health at home with our Inflammation (CRP) Test
Understand whether inflammation may be impacting your health and what simple steps you can take to reduce it
When you think of inflammation you often think of something you can see like an insect bite, cut or allergic reaction. There might be pain, redness, swelling or itching and you may feel unwell.  There is also inflammation that you can't see which may have been going on for a while. This sort of longer term or chronic inflammation is often "silent" and can cause damage and deterioration that you may not be aware of.
This type of inflammation can impact the whole body and could indicate an underlying health condition or an infection. It also has the potential to damage the heart arteries and blood vessels even if your cholesterol and triglycerides levels are normal.
How it Works
4 Simple Steps to a Healthier You
1
Receive your test
Order online and we'll post your kit directly to your home.
2
Take the easy finger-prick blood test
Collect 2-3 drops of blood and post your sample to our laboratory.
3
Receive your results within 7 days
Review your easy-to-read results.
4
Ongoing support
Ongoing support and guidance from our Customer Care Team.
What's In The Test?
Your kit includes a free return envelope included, making it easy for you to post your sample back to us securely. You can leave the rest to us, while our team of diagnostic experts analyse your sample at our partner laboratory
Inflammation (CRP) Test
A prepaid return envelope
Two single-use lancets
One blood collection tube
One blood collection tube label
One plastic blood collection tube case
Two adhesive plasters
A cleansing wipe
How the inflammation test can help
The good news is that this type of inflammation can be detected and monitored using the Inflammation (CRP) Test. Raised levels of CRP are not specific to any disease but can tell you if you have inflammation and whether you need to make lifestyle changes or visit your GP.
By using our quick and easy home-to-laboratory finger-prick blood test, you will get your results within 5 days, and you will receive advice on whether your results are acceptable, if lifestyle changes are required, or if a visit to your GP is recommended. Lifestyle guidance is also provided.
Being aware of your CRP level is the first step to making positive changes. It is also easy to track your levels of inflammation over time.
Take steps to change your life for the better
Inflammation (CRP) Test FAQs
What Is CRP?

C-reactive protein (CRP) is primarily produced by your liver, and levels increase when there's inflammation in the body. Your liver will release CRP into your bloodstream shortly after inflammation – such as the onset of an infection or injury to tissue. You may also produce CRP in the long term if you are at risk of heart disease or certain other chronic conditions. This is why it can be difficult know about these risks without doing a test.

A raised or high CRP level is often the first sign of infection or inflammation – elevated C-reactive protein levels can even precede other symptoms like pain or fever. So, taking a CRP blood test means you may be able to check for markers of a range of infections and other conditions.

What is inflammation?

When you think of inflammation, physical redness – such as around a wound or insect bite – or joint pain might be the first things that come to mind. Many of us associate inflammation with swelling or itching. However, there's also internal inflammation that we can't see, which can affect our immune systems and the way the body functions.

Inflammation is one of the ways your body fights things like infection and viruses. When your body detects something harmful – including toxins and bacteria – it releases certain chemicals to help fight off the invading substance and protect you. Additionally, some conditions – such as arthritis – can cause your immune system to trigger inflammation without any foreign bodies being detected.

What causes Inflammation?

Often, inflammation is caused by your body detecting a foreign 'attacker' – such as an infection or irritant. Once it's identified, your immune system releases chemicals to try and dispel the attacker and keep your body safe.

Inflammation can also be triggered by an autoimmune disease, in which the body mistakes natural cells as harmful outsiders, and launches an attack. Some conditions which can cause inflammation include:

– Lupus

– Rheumatoid arthritis

– Underlying cardiovascular disease

– Certain cancers

– Asthma
Why Do I Need A CRP Test?

There are a number of reasons to check your C-reactive protein levels. If you have a family history of cardiovascular disease or other medical conditions associated with inflammation, it may be worth conducting a test to check your current levels and get a good idea of your overall health.

Because C-reactive protein levels are indicative of inflammation, blood tests can be useful in monitoring infection levels, tracking autoimmune diseases such as lupus, or checking if you're at high risk of heart disease.

Blood tests for CRP are not a substitute for medical advice. If you have concerns about your health, you should always visit your GP as a first port of call.
How Is CRP Used?

C-reactive protein levels as measured by a CRP test can be used as a risk marker for several health conditions, including strokes and heart disease. CRP can also be useful for assessing a number of conditions, including:

Some types of arthritis
Autoimmune diseases
Inflammatory bowel disease
Bacterial infections (including sepsis)
Post-surgery infection
As a marker, CRP test results can indicate the presence of inflammation in the body, which can in turn be a sign of a potentially serious health condition.
How Do CRP Blood Tests Work?

Blood tests for CRP measure the levels of the protein in your system, to assess your risk of inflammation and related health conditions. Elevated levels of C-reactive protein indicate a higher level of inflammation in the body, which may be causing damage. This damage can increase the risk of conditions such as heart disease, or may reflect the presence of an autoimmune condition or infection.

A blood sample will be taken – the YorkTest Inflammation (CRP) Test is a simple at-home test that involves a finger prick. Our laboratory team will then test your sample's C-reactive protein levels to measure this inflammation marker.

What is a high CRP level amd what does it mean?

If your blood sample indicates an elevated C-reactive protein level, it may indicate an increased risk of inflammatory conditions. CRP tests use milligrams per litre (mg/L) as a measure.

The YorkTest Inflammation (CRP) Test provides hospital-standard information about your exact CRP level, along with lifestyle guidance. You will receive advice on whether your results show a normal range for C-reactive protein, if lifestyle changes are required, or if a visit to your GP is recommended.

If your blood test returns a high C-reactive protein level, we will recommend visiting your GP for further testing. Your doctor may be able to help diagnose the direct cause of your inflammation and prescribe treatments to help – for example cholesterol-lowering medication or further testing.
What Do ESR Test Results Mean?

If your ESR result is in the normal range, this needs to be considered by your doctor alongside other test results according to the symptoms you have.

A slower than normal rate may indicate a potential blood disorder, such as sickle cell anaemia or leukocytosis (the presence of too many white blood cells).

A high ESR test result could be connected to an inflammatory condition, such as:

Infection
Rheumatoid arthritis
Heart disease
Inflammatory bowel disease
Certain cancers
However, it is important to note that results outside the expected range are not a definite indicator of a medical condition. ESR results can be affected by factors including renal function, age, the size/shape of red blood cells and the level of immunoglobulin and fibrinogen.

The erythrocyte sedimentation rate is typically higher in healthy women than healthy men. Taking certain vitamin supplements and medications – including contraceptive pills, aspirin and Vitamin A – can affect the result. A moderately high ESR test result may also be caused by conditions including anaemia, menstruation or pregnancy.

So, the conclusion is that taking an ESR test alone is not a clear indicator of the state of your health. If you suspect you may have an inflammatory autoimmune disease or other underlying health condition, it's important to see a doctor as a first step.
What's The Best Way To Test For Inflammation?

In addition to ESR, there are a number of tests for inflammation that doctors can use to aid diagnosis. These include CRP, ferritin, specific autoimmune antibodies, TNF alpha and fibrinogen, which all provide different types of information. An ESR test can be used alongside additional tests to assess an underlying condition, but shouldn't be used as a standalone marker or test to diagnose healthcare issues.

In many cases, an ESR test may be less useful or specific than other tests. For example, a C-reactive protein (CRP) test is more sensitive and typically generates a more accurate inflammatory indicator. YorkTest's Inflammation (CRP) Test comes with clear guidance as to whether you need to visit your GP, or whether lifestyle changes are recommended.
What Is Acute Inflammation?

Acute inflammation is the type most of us are familiar with. It's the swelling and warmth we get around joints and wounds. This is caused when the immune system launches white blood cells to protect the injury site. It's the body's shield against infection, and also functions when you have an illness or virus like the flu.
What Is Chronic Inflammation?

Chronic inflammation is the term used to describe a lingering inflammatory response. Some acute inflammation is required to encourage healing and bodily repair, so it isn't always cause for concern. However, as is so often the case, there can be too much of a good thing, and chronic inflammation can actually cause more harm than good.

With chronic inflammation, the body continues to send white blood cells and chemicals to fight a perceived threat, as your immune system thinks you're under constant attack. White blood cells might start to attack surrounding healthy body tissue or your organs.

Long-term chronic inflammation has been linked to diseases like cancer, heart disease, strokes and other medical conditions including asthma, so it's important to keep it in check as much as possible.

So, What's The Difference Between Acute And Chronic Inflammation?

Acute inflammation is the body's normal response to an injury, infection or illness. It manifests through swelling, redness, tenderness or warmth to the skin. Once your white blood cells have protected the affected site, your inflammation will calm down as the body heals.

Chronic inflammation, on the other hand, is often 'invisible', and harder to notice. It's long-lasting – sometimes for years – and can have serious knock-on effects for your long-term health.
What Are The Symptoms Of Chronic Inflammation?

While acute inflammation symptoms – like redness, swelling, tenderness and warmth – are noticeable, chronic inflammation symptoms can sometimes be more subtle and less obvious.

Some common chronic inflammation symptoms include:

Fever
Abdominal symptoms
Fatigue
Rashes or hives
Oral sores
Low mood
Sometimes, chronic inflammation may have no noticeable symptoms at all – this is why it's so important to test inflammatory levels. Symptoms of chronic inflammation can vary in severity from person to person. They may last for months, or even years.
What Are The Causes Of Chronic Inflammation?

In order to identify and treat chronic inflammation, it's useful to know what caused it. There are a number of things that can cause chronic inflammation, though it's important to note that these conditions don't lead to inflammation for everyone, and sometimes there is no clear underlying reason for the condition.

Some of the common chronic inflammation causes include:

Acute inflammation that goes untreated, for example as a result of of infection
Autoimmune disorders that lead to a misguided inflammatory response
Long-term or serious exposure to certain toxins, including pollution and industrial solvents
Chronic or long-term stress
Obesity
Smoking
Alcohol
Poor diet
How To Test For Chronic Inflammation?

If you're asking yourself "do I have chronic inflammation?" the good news is that you can test your blood to check your inflammatory levels. The YorkTest Inflammation (CRP) Test can help identify potential risks for things like heart disease and strokes that can be caused by chronic inflammation.

The test assesses your level of C-reactive protein (CRP), which is one of the most crucial markers for inflammation.

Your test results – which you'll receive within 5 days – are hospital standard and easy to understand. Your results can help tell you whether you need to visit your GP or make any healthy changes to your lifestyle. With YorkTest, you'll also receive expert guidance on wellness and lifestyle so you know exactly where to start. Combined with the hospital standard test results, you'll be able to make informed, confident decision about your health.
Can Inflammation Cause Heart Disease Or Strokes?

Chronic inflammation is linked to cardiovascular (heart) disease and strokes. Things like high cholesterol, high blood pressure and smoking can all lead to fatty deposits sitting in the arteries around the heart. This can narrow the arteries, increasing the chances of blocking them to a level that can cause a severe – and sometimes devastating – impact.

While research is still ongoing to determine the exact role inflammation plays in developing heart disease and other serious conditions, the link is clear. Inflammation can contribute to plaque build up, which in turn leads the body's immune system to attack it, potentially leading to blockages in the arteries. Arteries leading to the brain being blocked can cause a stroke, while heart artery blockages can lead to heart attacks and heart failure.
What Are The Common Symptoms Of A Stroke?

The common symptoms of a stroke can be identified using the 'FAST' test:

Facial symptoms: the person's face droops, and they have difficulty smiling

Arm weakness: the person is unable to fully lift their arms

Speech: the person is unable to speak clearly, and may slur their words or have trouble understanding

Time: a person exhibiting these symptoms should immediately be taken to A&E for urgent treatment

Other common stroke symptoms include:

– Sudden onset memory loss or confusion
– Dizziness or a sudden fall
– Difficulty constructing full sentences
– Blurred vision or sight problems
– A sudden, serious headache
– Numbness on one side of the body – affecting legs, hands or feet

Of course, many people may not know they are at risk of suffering a stroke before it actually happens. This is why it's so important to be aware of chronic inflammation and reduce the risk as much as possible.
How To Prevent Heart Disease Or Strokes By Reducing Inflammation

Though inflammation can occur for natural reasons, there are lots of ways to reduce it healthily. Undertaking an anti-inflammatory diet and making other lifestyle changes can help. Some ways to reduce inflammation include:

Change your eating habits

Incorporating more leafy greens (like spinach, lettuce or kale) into your daily diet is a great way to introduce antioxidants and reduce inflammation in your body. Similarly, cutting down on sugary snacks and instead opting for something high in fibre can help maintain your blood sugar levels.

Recent research suggests that adding more herbs and spices to food can also help reduce inflammation – so consider adding a spoonful of turmeric, ginger or cumin to your next dinner. You might also want to try an anti-inflammatory diet which focuses on fresh fruits and vegetables, and might include fish (rich in Omega-3 fatty acids) and whole grains.

Get moving

Fitting in regular exercise is vital for lots of health issues, but taking a walk around the block, cycling to the shops, or trying some stretches while you watch TV can have a big impact on your levels of inflammation. You don't have to become a gym fanatic to start exercising effectively, either. Just a 20-minute brisk walk or cycle can be enough to reduce levels of inflammation in your body. Reducing weight – particularly eliminating excess fat around the stomach area has also been identified as a key method for limiting inflammation.

Stop hitting the snooze button

While getting enough rest is important for brain function and feeling our best, catching too many Zs can actually have a negative effect on inflammation levels, according to research. The sweet sleep spot is around 7 to 8 hours – any more than that can increase levels of C-reactive protein, a key marker for inflammation. You can check your levels with a CRP Blood Test, and track your CRP measurements down to a safe level, to reduce your risk factor.
What Is Rheumatoid Arthritis?

Rheumatoid arthritis is a long-term autoimmune condition that causes swelling, pain and stiffness in the joints. It usually affects the wrists, hands and feet, and is caused by the body's immune system mistakenly attacking healthy tissue and causing chronic inflammation. If rheumatoid arthritis is left untreated, it can cause severe damage and potential destruction to a joint.

What's the difference between osteoarthritis and rheumatoid arthritis?

Osteoarthritis occurs when the cartilage between joints wears down, whereas rheumatoid arthritis is an autoimmune disease. Although 'arthritis' means inflammation of a joint, the causes between the two arthritis conditions are different.

Osteoarthritis is typically caused by 'wear and tear' of the joints, and as such most commonly affects older people. Rheumatoid arthritis is more rare, and is known as a 'systemic inflammatory condition' that affects the entire body. While osteoarthritis typically begins in a single joint, rheumatoid arthritis often manifests symmetrically – for example affecting both ankles or both wrists.
Is There A Test For Arthritis?

While rheumatoid arthritis can be difficult to diagnose, you can easily test your levels of inflammation at home. Raised levels of CRP (C-reactive protein) can indicate significant inflammation, which is a symptom of rheumatoid arthritis.

YorkTest's Inflammation (CRP) Test measures the levels of CRP in your blood. The simple at-home test is analysed and sent back to you with hospital-grade, easy to understand results – so you know how to take control of your health.
What Are The Symptoms Of Arthritis?

If you suffer from aches and pains, you might have found yourself wondering 'what does arthritis feel like?'. These are the most common rheumatoid arthritis symptoms:

– Joint pain
– Swelling numbness and tingling
– Fatigue slight fever
– Weight loss
What Causes Rheumatoid Arthritis?

Although we know that rheumatoid arthritis is an autoimmune condition that causes the body's immune system to attack healthy tissue rather than foreign bacteria, it's not currently proven what actually triggers this.

The condition leads your body to send antibodies to your joints to attack what it mistakenly identifies as an intruder, harming the cells around your joints (synovium) and inflaming them. This, in turn, can cause damage to tendons, ligaments, bones and cartilage. If not treated properly, rheumatoid arthritis can lead to the complete destruction of an affected joint.
Who Does Arthritis Affect?

Rheumatoid arthritis is believed to affect approximately 400,000 adults in the UK, and can affect anyone of any age. Rheumatoid arthritis is more common in women than men, and some research suggests that smokers are at increased risk of developing the condition. Many may ask 'is arthritis hereditary?' – the answer is that although there is some evidence that rheumatoid arthritis can sometimes run in families, the risk of inheriting arthritis is low, as genetics aren't thought to be a major cause.
Is Arthritis Curable?

While there isn't a cure for rheumatoid arthritis, there are ways to minimise joint damage and keep the condition as controllable as possible. Early identification and treatment – such as lifestyle changes, GP-prescribed medicine or physical therapies – can help keep symptoms as minimal as possible and reduce the risk of the condition worsening.

If you're concerned you may be suffering from inflammation or want to know more about our Inflammation (CRP) blood test, get in touch with our friendly team.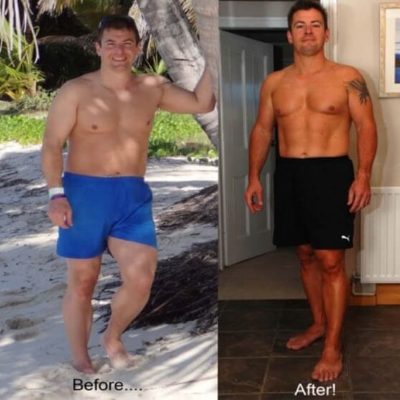 Matt Perry
"A simple test and re-education on your eating habits can turn your life around"
Symptoms:
IBS / Digestive Problems
Tiredness / Fatigue
Weight Management
Patty Haynes
"Patty sufferd with symptoms such as multiple mouth ulcers. A food intolerance test revealed her trigger foods and helped her make diet changes."
Heather Kemp
"I know now what upsets my stomach and what the consequences will be if I eat these foods. The difference in my health is truly unbelievable and I am so glad I decided to go this. The difference in my health has been mind blowing"
Symptoms:
IBS / Digestive Problems
Nausea
Tiredness / Fatigue
Nicola Garrett
"I feel so much better in myself and have a lot more energy. The best thing is to not have brain fog. I didn't think I had weight to lose as I regularly exercise but I definitely feel the benefit. A perfect excuse to buy new clothes!"
Symptoms:
Brain Fog/Inability to Concentrate
Tiredness / Fatigue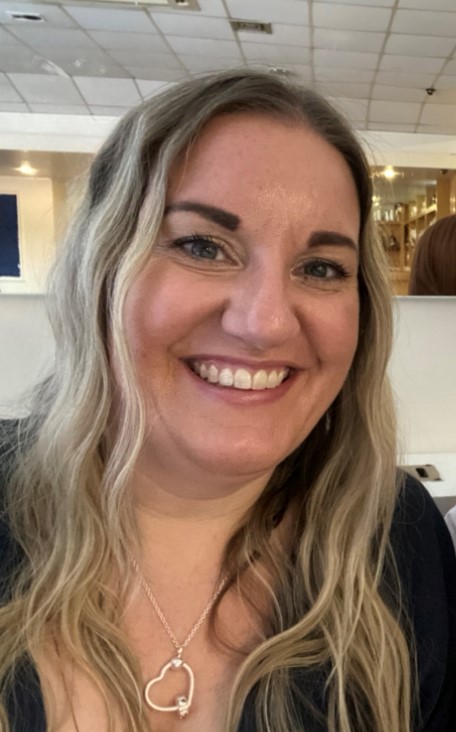 Jennifer McAlan
"Removing these and dramatically limiting these foods has changed my life. I feel healthier and even after a short amount of time, I feel really well for the first time in so long. I have energy and no longer have headaches as regularly."
Symptoms:
IBS / Digestive Problems
Migraines / Headaches
Tiredness / Fatigue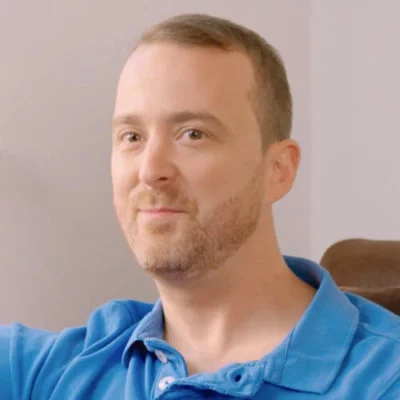 David Brown
"I am a different person and the brain fog, anxiety and depression have now disappeared. I feel reborn and finally have my life back"
Symptoms:
Mental Health
Tiredness / Fatigue
Our heritage.
We have 40 years of expertise in providing reliable and scientifically validated home-to-laboratory testing services.
Quality, accuracy & expertise.
YorkTest's products have a 98% reproducibility rate, meaning that two separate results of the same person's sample will correlate with each other 98% of the time. All results are confidential and provided to you online via our wellness hub within 7 days.
Aftercare service & support.
We are the only food intolerance company to provide nutritional aftercare from a team of qualified Nutritional Therapists with the purchase of our food intolerance test.
In-house & UK based.
Based in York, UK, we're fully audited and operate in our certified, in-house laboratory. All our tests are compliant with the European Medical Device Directive 93/42/EEC (Article 12) and the European In Vitro Diagnostic Directive 98/79/EC.