Save
£18!
Over half a million tests taken
Thyroid Test
PayPal Credit is like a credit card, without the plastic. It's a credit limit that's attached to your PayPal account which you can use for your online purchases. 0% interest for 4 months is available on single transactions of £99 or more. Find out more
Add items to your basket
Select PayPal as your payment method at checkout
Log into your PayPal account and chose PayPal Credit as your payment method or apply for PayPal Credit
Representive Example
Representive 21.9% APR (variable); Purchase rate 21.9% p.a (variable); Assumed credit limit £1200.
Credit subject to status. Terms and conditions apply. YorkTest acts as a broker and offers finance from a restricted range of finance providers.
PayPal Credit is a trading name of PayPal (Europe) S.á.r.l et Cie, S.C.A, 22-24 Boulevard Royal L-2449, Luxembourg.
SALE:

30% OFF ALL TESTS | Ends at midnight on Saturday 30th September
+ FREE Delivery on all orders
Do you suffer from symptoms such as low energy, unexplained weight gain or loss, changes in mood, dry skin, or muscle aches? You may be suffering from an imbalance of your thyroid hormones. 
Find out how well your thyroid gland is functioning with our simple, at-home thyroid check. 
Tests for Free Thyroxine (FT4) and Thyroid-Stimulating Hormone (TSH) which are the key thyroid markers

Simple at-home finger-prick blood test, with no in-person interaction required

Provides hospital-standard, easy-to-read traffic light results

Provides clear guidance as to what to do next

Receive expert advice to better support your overall health

Customers must be aged 18 years or over to take this test. This test is not available to customers who are pregnant or breastfeeding

Only available in the UK
Optimise your health at home.
Take control of your wellness and start making positive lifestyle changes. Understand whether your thyroid hormone levels may be impacting your health and what you need to do next. 
Take this quick and easy home-to-laboratory finger-prick blood test for quick results and helpful advice. You will receive your test results within 7 days, and you will be given advice on whether your results are at an acceptable level, or if a visit to your GP is recommended. 
Being aware of your thyroid function – and whether you might have an underactive thyroid or an overactive thyroid – is the first step to making positive changes that can improve your overall health. It also makes it easy to track your thyroid hormone levels over time. 
Take these simple steps to change your life for the better.
4 Simple Steps to a Healthier You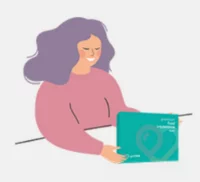 1
Receive Your Test
Order online and we'll post your kit directly to your home
2
Take The Easy Finger-Prick Blood Test
Collect 2 – 3 drops of blood, then post your sample to our laboratory
3
Receive Your Results Within 7 Days
Access your easy-to-read traffic light results online via your secure Wellness Hub account
4
Ongoing Support
Get ongoing support and guidance from our customer service team
What's In The Test?
Home to laboratory kit
What's in your testing kit
Your kit includes a free return envelope, making it easy for you to post your sample back to us securely. You can leave the rest to us – our team of diagnostic experts will analyse your sample with our partner laboratory and send you easy-to-read, accurate results and advice.
Thyroid Test
A prepaid return envelope (UK only)
Two single-use lancets
One blood collection tube
One plastic blood collection tube caseª
Two adhesive plasters
A cleansing wipe
Measuring your thyroid function is important, particularly if you…
want to optimise your health and be ready to take on whatever comes your way

suffer from fatigue or tiredness

are sensitive to cold or heat

have unexplained weight loss or weight gain

have trouble sleeping 

suffer from mood changes

get muscle aches and cramps

have dry skin
What We Test For
Thyroxine (T4)
Thyroxine (T4) is a hormone made by the thyroid gland. We measure levels of Free T4, which is a key marker for thyroid function.
Thyroid-stimulating hormone (TSH)
We also measure Thyroid-stimulating hormone (TSH) which is the pituitary (brain) hormone that controls the thyroid gland.
Thyroid Test - FAQs
What Does The Thyroid Gland Do?
The thyroid gland is a butterfly shaped endocrine gland that's located in the front part of the neck just below the Adam's apple. The thyroid gland plays a vital role in the metabolism, development, and regulation of the human body. It uses iodine from the food we eat (an element that the body can't make on its own) to produce the key thyroid hormones, tri-iodothyronine (also known as T3) and tetra-iodothyronine (also called thyroxine or T4). The thyroid gland also makes the peptide hormone calcitonin. The former two are what are referred to as "thyroid hormones" made by this gland and they play a crucial role influencing aspects such as the body's weight, internal temperature, energy levels, skin, hair and nail growth among others.
Depending on the state in which the body is in, the requirement for more or less of the thyroid hormones is finely balanced. To ensure the right amount of hormonal balance, the thyroid gland relies on the pituitary gland to signal via a hormone called Thyroid stimulating Hormone (TSH) whether to release more or fewer hormones into the bloodstream. For instance, increased production of T3 and T4 may be needed to boost the body's metabolic rate if it slows.
What is a thyroid function test?
Thyroid blood tests usually measure TSH, T4 and sometimes T3, to assess thyroid function. T4 is usually measured as free T4 (the portion of active T4 circulating in the blood) and T3 is usually measured as free T3. The YorkTest Thyroid Test measures TSH and free T4 (FT4).
Advanced thyroid function tests also measure thyroid antibodies.
What are the early warning signs of a thyroid problem?
Early signs of thyroid problems include:
– Gastrointestinal problems (Diarrhoea (hyperthyroidism); Constipation (hypothyroidism))
– Mood changes (Anger, anxiety (hyperthyroidism); Depression (hypothyroidism))
– Weight changes (Weight loss (hyperthyroidism); Weight gain (hypothyroidism))
– Skin problems (Oily skin (hyperthyroidism); Dry skin (hypothyroidism))
– Sensitivity to temperature changes (Difficulty in hot weather, sweating when it's not excessively hot, hot flashes (hyperthyroidism); Difficulty in cold weather, needing to wear extra layers inside, cold feet and hands (hypothyroidism))
– Vision changes (Watery eyes; Eye redness or dryness; Difficulty closing the eyelids; Bulging eyes)
– Hair thinning or hair loss
– Memory problems
– Lumps or nodules on the neck See a doctor if you notice a lump on the neck.
What is the difference between hypothyroidism vs hyperthyroidism?
Both hypothyroidism and hyperthyroidism are prevalent forms of thyroid disease that impact millions of individuals throughout the world.
Hypothyroidism refers to an underactive thyroid gland (that does not produce enough thyroid hormone), this can be caused by autoimmune thyroid disease, thyroid cancer treatment, certain medicines, a malfunctioning pituitary gland, or the excessive intake of certain foods.
Hyperthyroidism is a condition where the thyroid gland produces more thyroid hormones than is needed by the body, an overactive thyroid gland. This can be caused by a condition called Grave's disease (an autoimmune disorder), an enlarged thyroid gland (goitre), or thyroiditis (temporary inflammation of the thyroid gland).
Do I need to fast before taking a thyroid blood test?
No, you do not need to fast before taking a thyroid blood test unless you are also taking the YorkTest Cholesterol Test or the YorkTest Essential Health Check at the same time.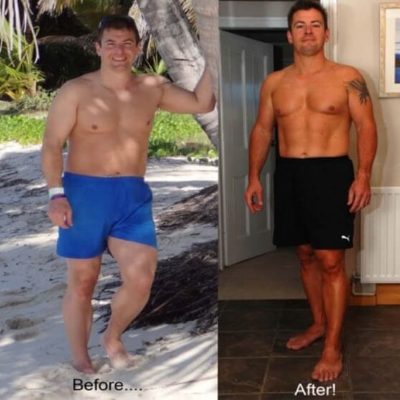 Matt Perry
"A simple test and re-education on your eating habits can turn your life around"
Symptoms:
IBS / Digestive Problems
Tiredness / Fatigue
Weight Management
Charlotte Earle
"I'm so grateful I took the test, I was concerned about avoiding so many key foods but I feel hugely better now, it's all worth it"
Symptoms:
IBS / Digestive Problems
Nausea
Toby Forrest-Charde
"Toby has been much more comfortable and happy now that he can play with friends and not worry about eating triggering issues. 100% worth the money, would recommend to all my friends and family"
Steve Bartlett
"Relieved that I not have the ammunition to tackle the issues which could lead to serious health issues further on."
Symptoms:
IBS / Digestive Problems
Tiredness / Fatigue
Weight Management
Hayley Essam
"I feel informed about what foods I can and can't eat and feel so much better for it. "
Symptoms:
IBS / Digestive Problems
Migraines / Headaches
Skin Conditions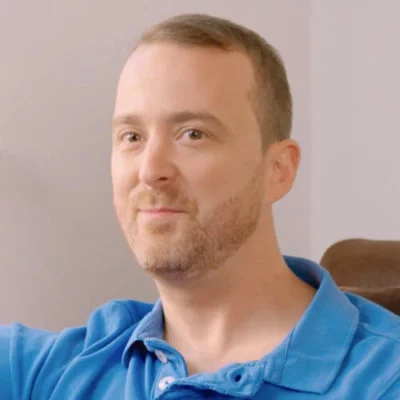 David Brown
"I am a different person and the brain fog, anxiety and depression have now disappeared. I feel reborn and finally have my life back"
Symptoms:
Mental Health
Tiredness / Fatigue
Our heritage.
We have 40 years of expertise in providing reliable and scientifically validated home-to-laboratory testing services.
Quality, accuracy & expertise.
YorkTest's products have a 98% reproducibility rate, meaning that two separate results of the same person's sample will correlate with each other 98% of the time. All results are confidential and provided to you online via our wellness hub within 7 days.
Aftercare service & support.
We are the only food intolerance company to provide nutritional aftercare from a team of qualified Nutritional Therapists with the purchase of our food intolerance test.
In-house & UK based.
Based in York, UK, we're fully audited and operate in our certified, in-house laboratory. All our tests are compliant with the European Medical Device Directive 93/42/EEC (Article 12) and the European In Vitro Diagnostic Directive 98/79/EC.
What Our Clients Have to Say