Save
£18!
Over half a million tests taken
Cholesterol Test
PayPal Credit is like a credit card, without the plastic. It's a credit limit that's attached to your PayPal account which you can use for your online purchases. 0% interest for 4 months is available on single transactions of £99 or more. Find out more
Add items to your basket
Select PayPal as your payment method at checkout
Log into your PayPal account and chose PayPal Credit as your payment method or apply for PayPal Credit
Representive Example
Representive 21.9% APR (variable); Purchase rate 21.9% p.a (variable); Assumed credit limit £1200.
Credit subject to status. Terms and conditions apply. YorkTest acts as a broker and offers finance from a restricted range of finance providers.
PayPal Credit is a trading name of PayPal (Europe) S.á.r.l et Cie, S.C.A, 22-24 Boulevard Royal L-2449, Luxembourg.
SALE:

30% OFF ALL TESTS | Ends at midnight on Saturday 30th September
Are you concerned about your cholesterol levels? Does someone in your family have a history of high cholesterol or heart disease? Do you have an unhealthy diet that you think may be impacting your cholesterol levels?
Cholesterol levels can affect your everyday health in many different ways.
Begin the journey to improving your health and wellbeing with our Cholesterol Test.
Tests for eight different markers of cholesterol including triglycerides status
Simple at-home finger-prick blood test. No social interaction required.
Provides a hospital standard, easy-to-read traffic light results.
Receive advice to better support your overall health.
Customers must be aged 18 years or over to take this test. This test is not available to customers who are pregnant or breastfeeding.
Only available in the UK.
Optimise your health and wellbeing at home.
Optimise Your Health At Home
Using a quick and easy home-to-laboratory finger-prick blood test means we can measure exactly what's going on in your blood. Get your results within 7 days, and you'll receive advice on whether your results are acceptable, if lifestyle changes are required, and if a visit to your GP is recommended.
TAKE CARE OF YOURSELF
It's time to start taking care of yourself. The Cholesterol Test offers a scientific understanding of cholesterol and triglyceride levels, with advice to take simple steps to better protect your health overall.
TAKE STEPS TO CHANGE YOUR LIFE FOR THE BETTER
Take control of your health in a positive way. With support and guidance to hand, it's easy to make changes to better support your wellbeing.
Measuring your cholesterol levels is important, particularly if…
You eat an unhealthy diet containing too many foods that are high in cholesterol and saturated fats
You smoke
You are overweight or obese
You have diabetes (or pre-diabetes)
You drink too much alcohol
You potentially have a genetic disorder such as familial hypercholesterolaemia
You do not exercise regularly
You are concerned about a family history of heart disease or stroke
What's In The Test?
HOME TO LABORATORY TEST KIT
What's in the Cholesterol Test
Your kit includes a free return envelope, making it easy for you to post your sample back to us securely. You can leave the rest to us, while our team of diagnostic experts analyse your sample with our partner laboratory.
Cholesterol Test instructions
A prepaid return envelope (UK only)
Two single-use lancets
One blood collection tube
One plastic blood collection tube case
Two adhesive plasters
A cleansing wipe
What We Test For
Total Cholesterol
The overall amount of cholesterol in your blood, including both "good" and "bad" cholesterols
Good Cholesterol (called HDL)
If this is high it lowers your risk of heart problems or a stroke.
Bad Cholesterols (called LDL, non-HDL and VLDL cholesterol)
If these are high they increase your risk of heart problems or a stroke
Triglycerides
A fatty substance similar to "bad" cholesterol
The test also calculates...
your TOTAL CHOLESTEROL TO HDL RATIO and your TRIGLYCERIDES TO HDL RATIO which are both useful information for a GP in determining your risk of heart problems or stroke. The main aim is to focus on lowering your "bad" cholesterols and triglycerides and increasing your "good" HDL cholesterol.
Cholesterol Test - FAQs
What are the warning signs of high cholesterol?
There are not necessarily any warning signs of a high cholesterol, which is why it is important to perform a blood test to determine cholesterol blood levels. High cholesterol can however increase your chances of strokes, heart attacks and other forms of heart disease.
How does our at-home cholesterol test work?
Once you've placed your order, we will send you a kit containing everything you need to supply us with a small blood sample. This involves a simple prick of the finger with a small, sterilised lancet, which you can carry out in the comfort of your own home. You then post this sample to our laboratory in the pre-paid envelope provided and we'll do the rest!
What is a normal cholesterol level in a blood test?
Healthy cholesterol levels have been defined by the NHS as the following:
– Total cholesterol: 5 mmol/L or below
– HDL (good cholesterol): 1 mmol/L or above
– Non-HDL including LDL (bad cholesterol): 4 mmol/L or below
– Fasting triglycerides (when you're asked not to eat for several hours before the test): 1.7 mmol/L or below
– Non-fasting triglycerides (when you eat as normal before the test): 2.3 mmol/L or below
Note that different laboratories will have slightly different normal reference ranges for these measurements.
How long do I have to fast before a cholesterol blood test?
Standard practice is that you are required to fast for 9–12 hours before taking a cholesterol test, meaning that you should have no food or drink other than water during that time. Ideally, you would take the blood sample in the morning.
What is the difference between HDL cholesterol and LDL cholesterol?
– Total cholesterol, which represents the sum of the blood's cholesterol
– Low-density lipoprotein (LDL) cholesterol. Known as the 'bad' cholesterol, an excess can cause the build-up of fatty deposits (plaques) in your arteries (atherosclerosis), reducing blood flow. The rupture of these plaques can lead to strokes or a heart attack.
– High-density lipoprotein (HDL) cholesterol. Known as the 'good' cholesterol, it helps remove non-HDL cholesterol, keeping the arteries open and the blood flowing freely.
– Triglycerides. Your body converts the calories that you do not need into triglycerides, and these are then stored as fat in the blood. High levels of triglycerides have been associated with factors such being overweight, smoking, consuming too much alcohol or sweet foods or being sedentary.
– Very-low-density lipoprotein (VLDL) cholesterol. High levels of VLDL cholesterol like LDL have been associated with the build-up of plaques, narrowing arteries and restricting blood flow.
When should I take a cholesterol test to get the most accurate results?
You should preferably take your blood sample in the morning before breakfast after a 9–12-hour period of fasting.
How quickly can cholesterol levels change?
Making simple changes to your diet and lifestyle can help reduce your cholesterol levels within just 4 weeks and most people will see a difference within 6-8 weeks if they follow a healthy heart diet as indicated by the British Heart Foundation.
Who should take this test?
The National Heart, Lung and Blood institute (NHLBI) recommends cholesterol screening every 1 to 2 years for women aged between 55 to 65 and men aged between 45 to 65. People over the age of 65 should take yearly cholesterol tests.
More frequent tests may be suggested if you already have a coronary artery disease, you are taking cholesterol-lowering medication (such as Statins) or you are in a higher risk category:
– Have a family history of high cholesterol or heart disease
– Are overweight
– Have diabetes
– Have an unhealthy diet
– Have a sedentary lifestyle
– Smoke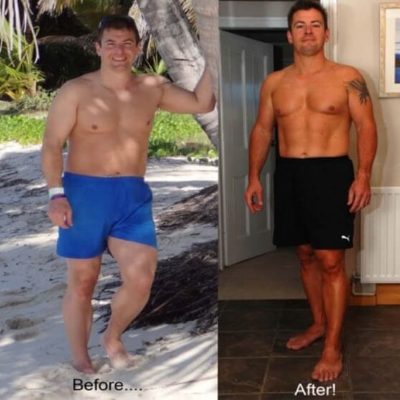 Matt Perry
"A simple test and re-education on your eating habits can turn your life around"
Symptoms:
IBS / Digestive Problems
Tiredness / Fatigue
Weight Management
Charlotte Earle
"I'm so grateful I took the test, I was concerned about avoiding so many key foods but I feel hugely better now, it's all worth it"
Symptoms:
IBS / Digestive Problems
Nausea
Toby Forrest-Charde
"Toby has been much more comfortable and happy now that he can play with friends and not worry about eating triggering issues. 100% worth the money, would recommend to all my friends and family"
Steve Bartlett
"Relieved that I not have the ammunition to tackle the issues which could lead to serious health issues further on."
Symptoms:
IBS / Digestive Problems
Tiredness / Fatigue
Weight Management
Hayley Essam
"I feel informed about what foods I can and can't eat and feel so much better for it. "
Symptoms:
IBS / Digestive Problems
Migraines / Headaches
Skin Conditions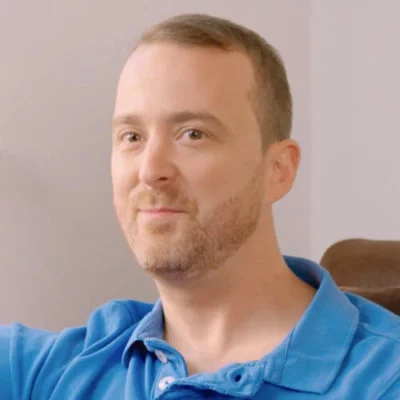 David Brown
"I am a different person and the brain fog, anxiety and depression have now disappeared. I feel reborn and finally have my life back"
Symptoms:
Mental Health
Tiredness / Fatigue