Take control of your wellbeing!
Premium Dietary
Our Premium Dietary food supplement is an easy to use four-in-one supplement regime specifically designed with your digestive health in mind.
We recommend that you only order these following your Nutritional Therapist consultation
Key ingredients: Glutamine, N-acetyl Glucosamine, Garlic, Cinnamon, Caprylic Acid, Lactobacilli and Bifidobacteria, Acacia Gum and Fructooligosaccharides
30 day supply, dispatched within 24 hours
Food supplements should be used as part of a varied and balanced diet and healthy lifestyle
Further support provided by our friendly Customer Service Team
This is a food supplement and is not intended to prevent, treat or diagnose any medical conditions. This food supplement is manufactured and distributed by Bionutri, a third-party company that specialises in food supplements. Please refer to our Terms & Conditions in relation to the purchase of any third-party products from YorkTest. YorkTest acts as a reseller only of any supplements and vitamins.
Premium Dietary Ingredients
Prolactis Plus: Acacia Gum Powder, Fructooligosaccharides, Calcium Carbonate, Capsule Shell (Hydroxypropyl Methylcellulose), Lactobacillus Acidophilus, Lactobacillus Casei, Bifidobacterium lactis, Anti-caking agents (Silicon Dioxide, Magnesium Stearate)
Garlic: Freeze Dried Garlic Cloves, Hydroxypropyl Methylcellulose, Dicalcium Phosphate, Microcrystalline Cellulose, Anti-caking agents (Magnesium Stearate, Silicon Dioxide), Colour (Titanium Dioxide), Glycerin
Cinnamon Caprylate Complex: Caprylic Acid, Cinnamon Bark Oil, Modified Tapioca Starch, Potato Maltodextrin, Capsule Shell (Hydroxypropyl Methylcellulose), Cinnamon Bark Powder, Magnesium Hydroxide, Anti-caking agents (Silicon Dioxide, Magnesium Stearate), Antioxidant (Natural Mixed Tocopherols), Sunflower Oil
Acetyl Glutamine Complex: L-Glutamine, Dicalcium Phosphate, N-Acetyl Glucosamine, Microcrystalline Cellulose, Anti-caking agents (Magnesium Stearate, Silicon Dioxide) Cross-linked Sodium Carboxymethyl Cellulose, Acacia Gum, Hydroxypropyl Methylcellulose, Colours (Titanium Dioxide, Riboflavin), Glycerin
Premium Dietary Food Intolerance Advice: Contains crustaceans. Do not use if you react to garlic, cinnamon, sunflower seed, crustacean mix (crab, lobster, prawn/shrimp) in your Food Intolerance Test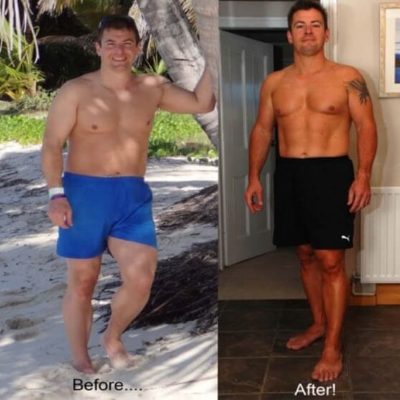 Matt Perry
"A simple test and re-education on your eating habits can turn your life around"
Symptoms:
IBS / Digestive Problems
Tiredness / Fatigue
Weight Management
Patty Haynes
"Patty sufferd with symptoms such as multiple mouth ulcers. A food intolerance test revealed her trigger foods and helped her make diet changes."
Heather Kemp
"I know now what upsets my stomach and what the consequences will be if I eat these foods. The difference in my health is truly unbelievable and I am so glad I decided to go this. The difference in my health has been mind blowing"
Symptoms:
IBS / Digestive Problems
Nausea
Tiredness / Fatigue
Nicola Garrett
"I feel so much better in myself and have a lot more energy. The best thing is to not have brain fog. I didn't think I had weight to lose as I regularly exercise but I definitely feel the benefit. A perfect excuse to buy new clothes!"
Symptoms:
Brain Fog/Inability to Concentrate
Tiredness / Fatigue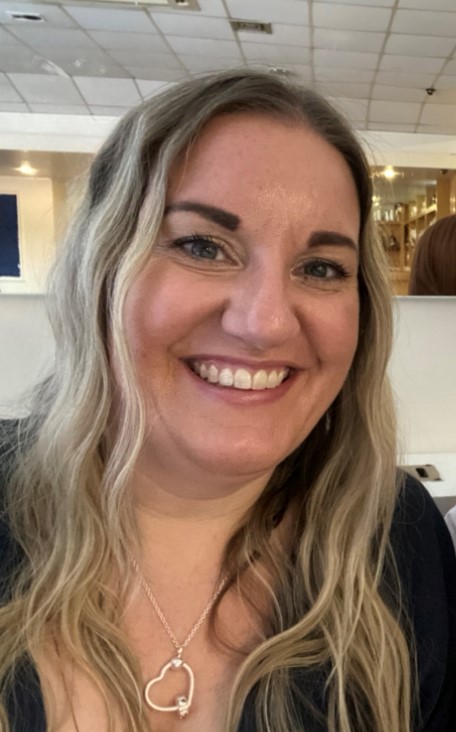 Jennifer McAlan
"Removing these and dramatically limiting these foods has changed my life. I feel healthier and even after a short amount of time, I feel really well for the first time in so long. I have energy and no longer have headaches as regularly."
Symptoms:
IBS / Digestive Problems
Migraines / Headaches
Tiredness / Fatigue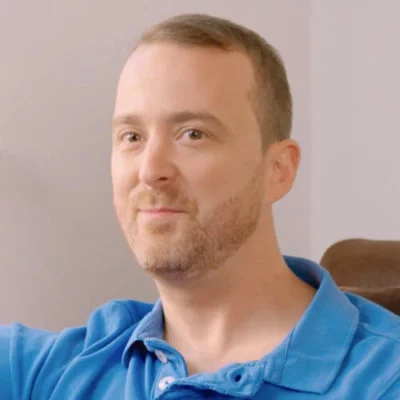 David Brown
"I am a different person and the brain fog, anxiety and depression have now disappeared. I feel reborn and finally have my life back"
Symptoms:
Mental Health
Tiredness / Fatigue
Our heritage.
We have 40 years of expertise in providing reliable and scientifically validated home-to-laboratory testing services.
Quality, accuracy & expertise.
YorkTest's products have a 98% reproducibility rate, meaning that two separate results of the same person's sample will correlate with each other 98% of the time. All results are confidential and provided to you online via our wellness hub within 7 days.
Aftercare service & support.
We are the only food intolerance company to provide nutritional aftercare from a team of qualified Nutritional Therapists with the purchase of our food intolerance test.
In-house & UK based.
Based in York, UK, we're fully audited and operate in our certified, in-house laboratory. All our tests are compliant with the European Medical Device Directive 93/42/EEC (Article 12) and the European In Vitro Diagnostic Directive 98/79/EC.