Save
£60!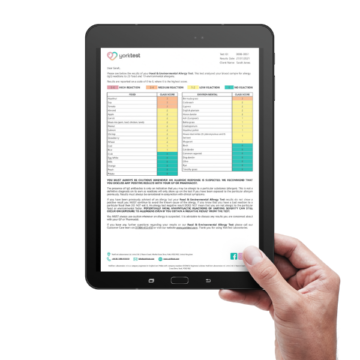 Over half a million tests taken
Food Allergy Test
PayPal Credit is like a credit card, without the plastic. It's a credit limit that's attached to your PayPal account which you can use for your online purchases. 0% interest for 4 months is available on single transactions of £99 or more. Find out more
Add items to your basket
Select PayPal as your payment method at checkout
Log into your PayPal account and chose PayPal Credit as your payment method or apply for PayPal Credit
Representive Example
Representive 21.9% APR (variable); Purchase rate 21.9% p.a (variable); Assumed credit limit £1200.
Credit subject to status. Terms and conditions apply. YorkTest acts as a broker and offers finance from a restricted range of finance providers.
PayPal Credit is a trading name of PayPal (Europe) S.á.r.l et Cie, S.C.A, 22-24 Boulevard Royal L-2449, Luxembourg.
SALE NOW ON | 30% OFF | Ends at midnight on Monday 29th May
+ FREE Delivery on all orders
Tests for 23 foods and 19 environmental allergens
Take a scientific approach by taking a food allergy test. Simply take a quick finger-prick blood sample and return it to our laboratory in the post. You'll receive your allergen test results within 7 days! No social interaction required.
Accurate, scientific analysis
Simple and reliable home to lab finger-prick allergy blood test
Receive clear test results for IgE reactions to 23 foods and 19 environmental allergens
Personalised support from our customer care team
Customers must be aged 4 years or over to take one of our allergy tests. This test is not available to customers who are pregnant or breastfeeding
Only available in the UK
Helpful results
Allergies can be life-changing, with various symptoms like sneezing, itching, swelling, vomiting, and diarrhoea; we provide accurate allergy testing to help you to understand what might be contributing.
Take control of your overall health
Find out more about your IgE reactions to foods and environmental factors.
Know more about your reactions
Once you receive your results, you'll have the power to take the next steps to improve your lifestyle for good. Our clear results provide guidance on what environmental or food allergens you should avoid.

How it Works
4 Simple Steps to a Healthier You
1
Receive your test
Order online and we'll post your kit directly to your home.
2
Take the easy finger-prick blood test
Collect 2-3 drops of blood and post your sample to our laboratory.
3
Receive your results within 7 days
Review your easy-to-read results.
4
Ongoing support
Ongoing support and guidance from our Customer Care Team.
What's In The Test?
Home to laboratory kit
What's in your testing kit
The Food Allergy Test contains everything you need to take a blood test in the comfort of your own home, and post it back to our laboratory (for free!). This is to ensure you return your sample safely, leaving the rest to us to undertake a full diagnostic analysis of your antibody response.
Food and Environmental Allergy Test
A prepaid return envelope (UK only)
Two single-use lancets
One blood collection tube
One blood collection tube label
One plastic blood collection tube case
Two adhesive plasters
A cleansing wipe
What We Test For
Foods
Egg white
Milk
Cod
Salmon
Crab
Shrimp
Meat mix
Wheat
Rice
Soy
Potato
Peanut
Hazelnut
Almond
Tomato
Carrot
Orange
Strawberry
Apple
Peach
Environmental
Birch
Hazelnut pollen
Olive
Cypress
Ash, European
Timothy grass
Rye
Bermuda grass
Bahia grass
Common ragweed
Mugwort
English plantain
Cat dander
Horse dander
Dog dander
House dust mites (D. pteronyssinus and D. farinae)
Cockroach
Cladosporium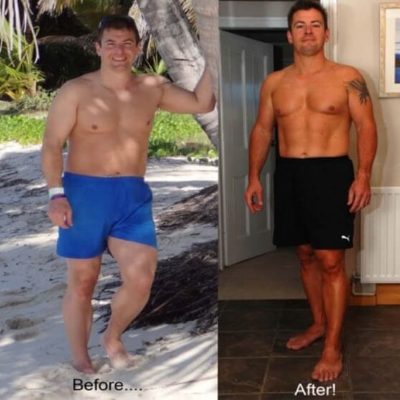 Matt Perry
"A simple test and re-education on your eating habits can turn your life around"
Symptoms:
IBS / Digestive Problems
Tiredness / Fatigue
Weight Management
Harriet Sturney
"I'm excited for what the future holds - I know there's a long path ahead when I start reintroducing foods but I've shown myself anything is possible."
Symptoms:
IBS / Digestive Problems
Skin Conditions
Natalie Taylor
Christine Greenfield
"Christine suffered with daily headaches for years. After taking a food intolerance test and removing her trigger foods, Christine now enjoys her life. "
Laura-Beth Spouse
"Doing this test has given me a lot of physical and mental freedom, which I'm really grateful for."
Symptoms:
IBS / Digestive Problems
Skin Conditions
Weight Management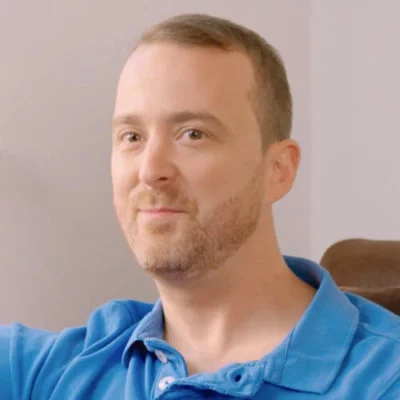 David Brown
"I am a different person and the brain fog, anxiety and depression have now disappeared. I feel reborn and finally have my life back"
Symptoms:
Mental Health
Tiredness / Fatigue