Save
£18!
Over half a million tests taken
Vitamin D Test
PayPal Credit is like a credit card, without the plastic. It's a credit limit that's attached to your PayPal account which you can use for your online purchases. 0% interest for 4 months is available on single transactions of £99 or more. Find out more
Add items to your basket
Select PayPal as your payment method at checkout
Log into your PayPal account and chose PayPal Credit as your payment method or apply for PayPal Credit
Representive Example
Representive 21.9% APR (variable); Purchase rate 21.9% p.a (variable); Assumed credit limit £1200.
Credit subject to status. Terms and conditions apply. YorkTest acts as a broker and offers finance from a restricted range of finance providers.
PayPal Credit is a trading name of PayPal (Europe) S.á.r.l et Cie, S.C.A, 22-24 Boulevard Royal L-2449, Luxembourg.
SALE:

30% OFF ALL TESTS | Ends at midnight on Saturday 30th September
+ FREE Delivery on all orders
Are you concerned that you may be lacking vitamin D? Vitamin D deficiency can impact your everyday health in lots of different ways.
Begin the journey to improving your health and wellbeing with our Vitamin D Test.
Simple at-home finger-prick blood test. No social interaction required.
Provides a hospital standard, easy-to-read traffic light result.
Receive advice to better support your overall health.
Customers must be aged 18 years or over to take this test. This test is not available to customers who are pregnant or breastfeeding.
Only available in the UK.
Optimise your health and wellbeing at home.
Optimise Your Health At Home
Using a quick and easy home-to-laboratory finger-prick blood test means we can measure exactly what's going on in your blood. Get your results within 7 days, and you'll receive advice on whether your results are acceptable, if lifestyle changes are required, and if a visit to your GP is recommended.
TAKE CARE OF YOURSELF
It's time to start taking care of yourself. The Vitamin D Test offers a scientific understanding of whether you are deficient in vitamin D, with advice to take simple steps to better protect your health overall.
TAKE STEPS TO CHANGE YOUR LIFE FOR THE BETTER
Take control of your health in a positive way. With support and guidance to hand, it's easy to make changes to better support your wellbeing.
Measuring your vitamin D levels is important, particularly if…
• You are not exposed to much sunlight. For example if you are housebound, work indoors most of the day, cover up your skin for cultural or other reasons
• You are over 65 years, as older skin doesn't produce vitamin D from sunlight as well as in younger people
• You always wear sunscreen
• You have darker skin as the pigment in the skin reduces the amount of sunlight that can be absorbed
What's In The Test?
HOME TO LABORATORY TEST KIT
What's in the Vitamin D Test
Your kit includes a free return envelope, making it easy for you to post your sample back to us securely. You can leave the rest to us, while our team of diagnostic experts analyse your sample with our partner laboratory.
Vitamin D Test instructions
A prepaid return envelope (UK only)
Two single-use lancets
One blood collection tube
One plastic blood collection tube case
Two adhesive plasters
A cleansing wipe
What We Test For
Vitamin D
Vitamin D is needed by the body for both physical and mental health but is best known for making sure that bones and muscles (including your heart) are strong and growing properly. It also helps regulate the immune system. Vitamin D deficiency is related to conditions such as diabetes, heart disease and certain cancers. The development or worsening of mental health conditions, such as depression and low mood has also been linked to inadequate levels of vitamin D.
Vitamin D Test - FAQs
What is vitamin D?
Vitamin D helps regulate the amount of calcium and phosphate in the body. These nutrients are essential for healthy teeth, bones and muscles. The body makes vitamin D from direct sunlight on the skin when outdoors. However, between October and March in the UK we do not produce enough vitamin D from sun exposure, therefore it is recommended to take a vitamin D supplement.
What is the difference between vitamin D2 and D3?
There are 2 forms of vitamin D: D2 and D3. Vitamin D2 comes mainly from plant sources, such as mushrooms (grown under UV light). Whereas vitamin D3 is only found in animal food sources (oily fish; fish oil; liver; egg yolk; butter). It is vitamin D3 that is most effective in the body.
How do you test for vitamin D deficiency?
A simple blood test can help determine if you are vitamin D deficient. The most common vitamin D blood test is called the 25-hydroxyvitamin D (25-OH D). This tests for the most circulated form of vitamin D – 25 (OH) – and is currently considered the best indicator of vitamin D supply to the body.
YorkTest offers a quick and reliable Vitamin D Test that you can do from the comfort of home. The YorkTest Vitamin D Test kit consists of a simple finger-prick blood sample which is used to measure your vitamin D levels.
How do you take a test for Vitamin D levels?
Once you've placed your order, we will send you a kit containing everything you need to supply us with a small blood sample. This involves a simple prick of the finger with a small, sterilised lancet, which you can carry out in the comfort of your own home. You then post this sample to our partner laboratory in the pre-paid envelope provided and we'll do the rest! The results are easy to read and come with lifestyle advice to help support your health.
Disclaimer: Our test results are for information only and are not a substitute for professional medical advice. The results cannot be used to diagnose, treat or cure medical or health conditions. If you're concerned about your symptoms, please seek medical advice from your GP or other medical professionals.
What is a normal vitamin D level?
From March to September, most people should be able to produce enough vitamin D from the sunlight on their skin, to maintain healthy levels of between 75-200 nmol/L.
What are the signs and symptoms of Vitamin D deficiency?
Vitamin D deficiency can be hard to detect because symptoms may take months to appear, or you may experience no symptoms at all. However, there are a few signs and symptoms to look out for:
– Frequent illness and infections
– Fatigue and tiredness
– Bone and back pain
– Depression and/or anxiety
– Slow wound healing
– Hair loss
– Muscle pain
– Weight gain
Long-term vitamin D deficiency can lead to bone deformities such as:
– Rickets: A condition in infants and children of soft bones and skeletal deformities caused by failure of bone tissue to harden.
– Osteomalacia: A condition in adults of weak and softened bones that can be reversed with supplementation. This is different than osteoporosis, in which the bones are porous and brittle, and the condition is irreversible.
How quickly can vitamin D levels change?
Generally, it takes a few weeks of taking daily supplements for vitamin D levels to rise. Yet a severe deficiency (e.g., rickets) may take months to resolve.
The NHS suggests that everyone should consider taking a vitamin D supplement (containing 10 micrograms of vitamin D) during autumn and winter. This supplement should be in the form of vitamin D3.
Which foods can increase my vitamin D levels?
Few foods are naturally rich in vitamin D3, though many foods and supplements are fortified with vitamin D like dairy products and cereals. Naturally containing sources are:
– oily fish and fish liver oils
– egg yolk
– cheese
– red meat
– some commercially sold mushrooms contain higher amounts of D2 due to intentionally being exposed to high amounts of ultraviolet light.
In the UK cow's milk is not fortified in vitamin D as it is in some other countries (e.g., Sweden and Canada).
Do you have to fast before taking a vitamin D test?
No, you do not have to fast before taking our Vitamin D Test. However, it is required that you take your blood sample Monday-Wednesday and return by post the same day.
What causes vitamin D deficiency?
Vitamin D deficiency may occur from a lack in the diet, poor absorption or requiring higher amounts to cover a metabolic need. If a dietary insufficiency is combined with a lack of UV sun exposure over a period of time, deficiency may occur.
People following a vegan diet or who do not eat milk, eggs and fish for any other reason – such as intolerance, allergy or personal preference – are at higher risk of a vitamin D deficiency.
Other groups at risk are people who are not often outdoors, if they are housebound or in an institution, or usually wear clothes that cover most of their skin when outdoors.
What happens if you have too much vitamin D?
Vitamin D toxicity can occur from taking too much vitamin D, most often in the form of supplements, as the low levels in food are unlikely to reach a toxic level.
Symptoms of vitamin D toxicity include:
– Anorexia
– Weight loss
– Irregular heartbeat
– Hardening of blood vessels, potentially damaging the heart and kidneys
The NHS advises that taking more than 100 micrograms (4,000 IU) of vitamin D per day could be harmful.
Excessive exposure to sunlight will not cause an excess of vitamin D production. Always be aware to protect your skin in the sun for long periods.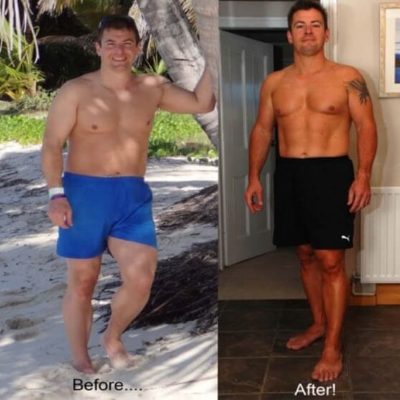 Matt Perry
"A simple test and re-education on your eating habits can turn your life around"
Symptoms:
IBS / Digestive Problems
Tiredness / Fatigue
Weight Management
Charlotte Earle
"I'm so grateful I took the test, I was concerned about avoiding so many key foods but I feel hugely better now, it's all worth it"
Symptoms:
IBS / Digestive Problems
Nausea
Toby Forrest-Charde
"Toby has been much more comfortable and happy now that he can play with friends and not worry about eating triggering issues. 100% worth the money, would recommend to all my friends and family"
Steve Bartlett
"Relieved that I not have the ammunition to tackle the issues which could lead to serious health issues further on."
Symptoms:
IBS / Digestive Problems
Tiredness / Fatigue
Weight Management
Hayley Essam
"I feel informed about what foods I can and can't eat and feel so much better for it. "
Symptoms:
IBS / Digestive Problems
Migraines / Headaches
Skin Conditions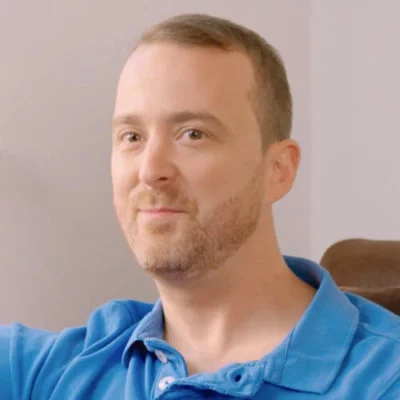 David Brown
"I am a different person and the brain fog, anxiety and depression have now disappeared. I feel reborn and finally have my life back"
Symptoms:
Mental Health
Tiredness / Fatigue