The UK's #1
Food Intolerance & Allergy Test Provider
With 40 years' experience in food intolerance
*
and allergy testing,
and as a leading home health test provider,
we work with you to optimise your diet and
help
take control of your health and wellbeing.

Why Y
orkTest

?

Many people can go their entire life suffering from symptoms related to IBS, bloating, tiredness and more without even considering a food intolerance*, allergy or other health test. Our tests have helped thousands of people, to identify their food reactions and optimise their diet and health. We'll do the same for you.

Why Choose YorkTest
Check Levels Of Inflammation In Your Body With This Simple Test…
We've always been known for our leading food intolerance & allergy tests but now YorkTest can provide you with even more ways to take control of your health & wellbeing.
Our new Inflammation test is a strong risk marker for Heart Disease and Strokes. We test for high sensitivity CRP (the most important marker for inflammation) with a simple at-home finger-prick blood test.
4 Simple Steps To A Better You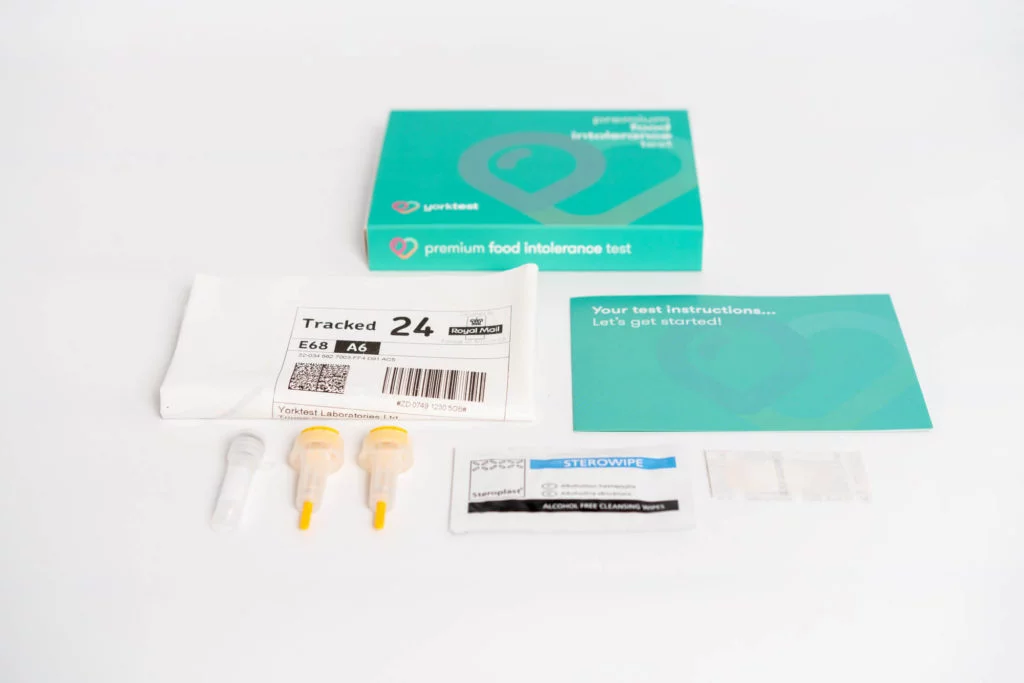 1
You will receive your testing kit in the post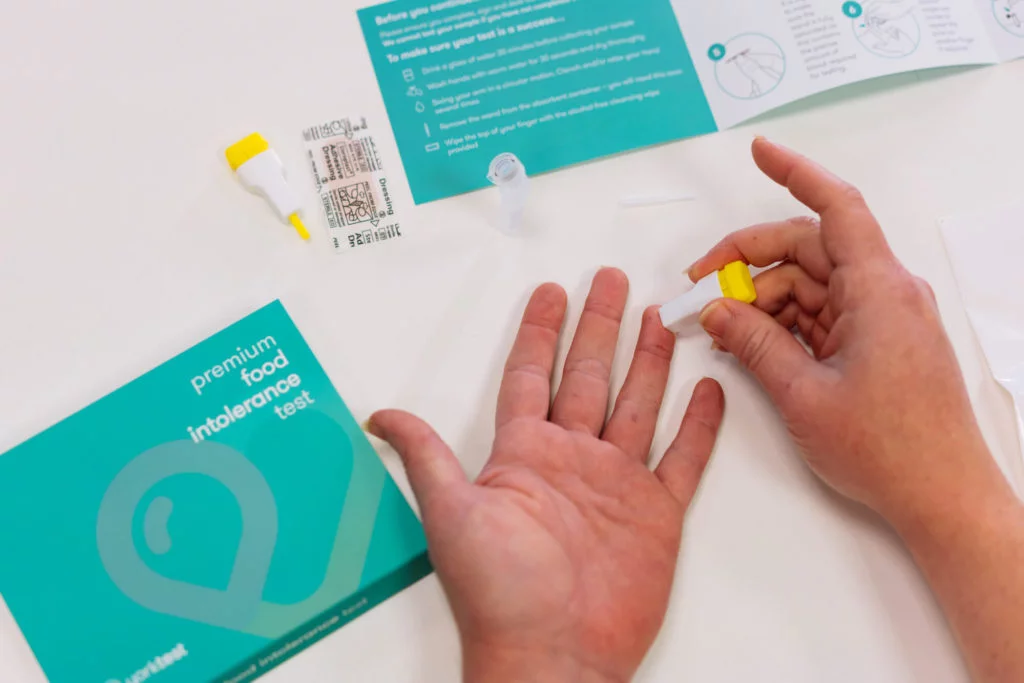 2
Take a blood sample with our easy to use finger-prick test kit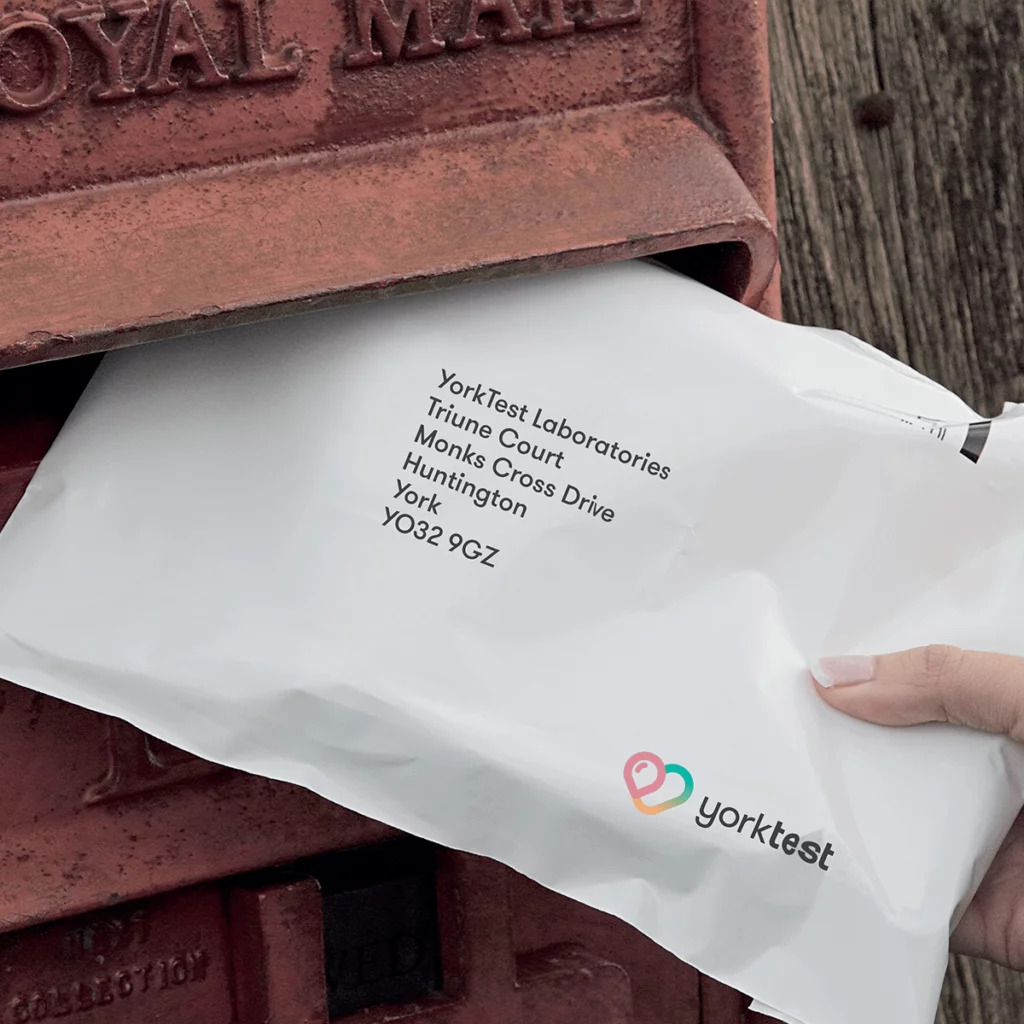 3
Send your sample back in the prepaid envelope provided
4
Receive your test results online within 7 days
Nutritional Consultations
When you receive your results, it may be daunting to know what to do next. Our food intolerance test comes with a free 30-minute consultation with one of our Nutritional Therapists. Within this consultation, we will advise you on what foods to eliminate from your diet, and help you find great alternatives so you can still enjoy mealtimes without experiencing the symptoms that come with a food intolerance or allergy. All of our consultations are bespoke; we can align recommendations with pre-existing diets (e.g. vegetarian, vegan), and we can also help recommend supplements to heal the gut from the effects of your intolerance.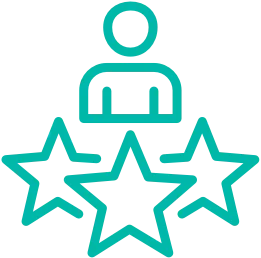 40 years experience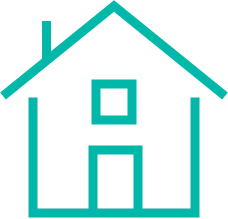 Simple home health testing
Nutritional therapist support
Quality assured and accurate results
What Makes Us Different?
We have our own ISO13485 audited and certified manufacturing and testing laboratory which places us at the forefront of scientific innovation. We particularly specialise in food intolerance* and allergy testing to give you a food reactivity profile. Our food intolerance* and allergy blood testing analyses your blood to identify what items you have a reaction to.
Our food intolerance* tests always include a 30-minute nutritional therapist consultation and with all tests we provide ongoing support from our expert in-house customer care team.
Why Choose YorkTest