Do you think you have a sugar intolerance or suffer from a sugar allergy?
Are you driven by cravings and need sugary foods to keep you from feeling helpless, hopeless, pained or sad? You probably tell yourself things aren't so bad and you can stop anytime. But maybe you can't and things keep getting worse?
Sugar intolerance symptoms
Problems stemming from sugar cravings and sugar sensitivity could include depression, overeating, headaches, tiredness, anger, mental fogginess, irritability, lethargy and skin problems. Some people may suffer with itchy skin after eating sugar, others may discover there is a link between eating sugar and bloating.
There are signs of a sugar intolerance, which you can look out for. To find out more about possible sugar intolerance symptoms click here. If you recognise these symptoms, we recommend that you always consult with your GP first, in order to rule out any underlying conditions.
There is a big difference between an intolerance to food and a food allergy. Symptoms related to food allergy are much more severe and are usually apparent within 2 hours. Symptoms caused by an intolerance meanwhile can be delayed up to three days, making it very difficult to identify the specific ingredient that is causing a reaction. Click here to learn more about the difference between allergy and intolerance.
Tackling an addiction to sugar
Some people really are addicted to sugar; trying to tell them not to eat sugar is like telling a drug addict to simply stop taking their drug. Why? Because sugar addiction, like food intolerances, affects the same biochemical systems in your body as highly addictive drugs. Cutting down on sugar can cause withdrawal symptoms, but they don't last long, and once you have got through it you will feel like a new you!
By slowly changing when and what we eat, we can change how we feel – dramatically! Low glycemic load (GL) diets such as the "Holford Low GL Diet" are the most effective as they are based on one principle: If you lose blood sugar control, you gain weight, and feel hungry and tired; If you gain blood sugar control, you lose weight, feel happy and full of energy.
Identifying a sugar intolerance
It can be a hugely valuable step to carry out a food intolerance* test first before embarking on any dietary changes. The reason? IgG food intolerances trigger the immune system and once an immune response is triggered in the body (as evidenced by the raised food-specific IgG levels in blood) the body feels that it is 'under siege' thus hoarding supplies, storing fluid and increasing weight.
Provocation of the immune system can also lead to inflammation and swelling and causes the release of endorphins ultimately producing the well-known cycle of allergy (intolerance) and addiction; over 50% of those with food intolerance actually crave the foods that they are intolerant to!
In addition, serotonin levels drop adding to the cycle of cravings, which are in turn satisfied by foods which destabilise blood sugar and ultimately cause additional weight gain; in other words a vicious circle and it takes an overall approach to 'undo' the damage done. To find out more about the science of food intolerance, please click here.
Optimising your diet
The low GL Diet can help gradually reduce sugar intolerance, and the identification and elimination of any food intolerances* using a YorkTest programme can also be important in order for the approach to be fully effective.
YorkTest do not offer a specific sugar intolerance test. Instead they test your IgG antibody reactions to up to 208 food and drink ingredients, including sugar. Not only can they identify your individual "trigger foods", which could be the root cause of your symptoms, they also provide comprehensive nutritional support to help you safely remove them from your diet.
*YorkTest define food intolerance as a food-specific IgG reaction.
Symptoms of a food intoleranceFind out more about the possible symptoms related to a food intoleranceFind out moreTake the FirstStepOur simple yes/no indicator test will tell you if you have a food intolerance or not. It's just £24.99.Take a lookWhy follow a YorkTest programme?In our 2018 customer survey, 4 out of 5 customers saw the benefits after following a YorkTest programme and making changes to their diet.Find out more
8 out of 10 customers saw an improvement following a YorkTest programme
Premium Food Intolerance Test
Take the test in the comfort of your own home
208 food and drink ingredients tested
Identify food triggers such as cow's milk, eggs, wheat and gluten
Fast & clear colour coded results within 7 days
Free nutritional therapist support & advice
Money back if you have no reactions
Now
was £349(save £100)
Request a callback
One of our customer care representatives would love to help you understand more about our tests and aftercare support
or call us on
+44(0)1904 410 410
What our customers say
Many of our customers are thrilled by the service that we deliver and are happy to tell us. Read about what some have said about us here.
"I'm not waking up as much during the night, not as bunged up in my nose and I've got so much more energy"


Sally Gunnell OBE
52, Energy Levels
"I feel like I'm in a new body! I'm so much healthier. I can't tell you how amazingly different I have felt since!"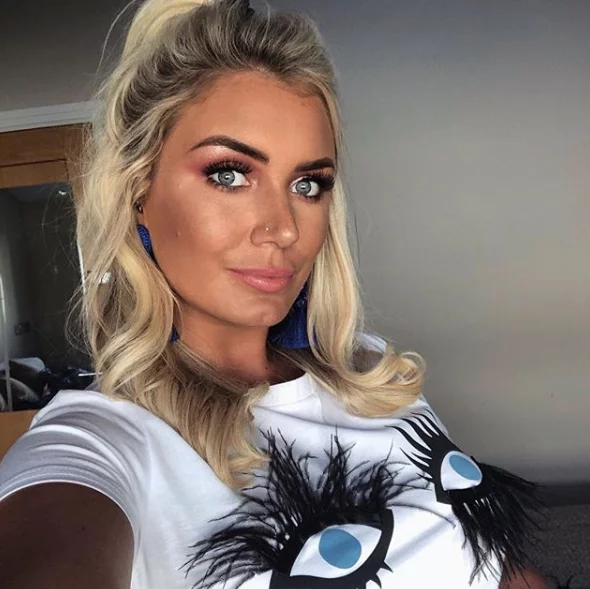 Emily Catterall
24: IBS​
"I am sharper, more motivated, focused & can think so clearly. No longer get flustered or confused when things are getting stressful"


David Brown
39, Tiredeness & Brain Fog
"I felt like I could actually breathe again properly. Surprised, to be fair, how much of a difference that made"


Fin Bigg
20, Breathing
Join us on social media