Corn Intolerance
If you have an intolerance (defined by yorktest as a food-specific IgG reaction) to corn (maize), your body produces an inflammatory response to the proteins present in foods or drinks containing corn.
Save
£60!
Food Allergy Test
PayPal Credit is like a credit card, without the plastic. It's a credit limit that's attached to your PayPal account which you can use for your online purchases. 0% interest for 4 months is available on single transactions of £99 or more. Find out more
Add items to your basket
Select PayPal as your payment method at checkout
Log into your PayPal account and chose PayPal Credit as your payment method or apply for PayPal Credit
Representative Example
Representative 21.9% APR (variable); Purchase rate 21.9% p.a (variable); Assumed credit limit £1200.
Credit subject to status. Terms and conditions apply. YorkTest acts as a broker and offers finance from a restricted range of finance providers.
PayPal Credit is a trading name of PayPal (Europe) S.á.r.l et Cie, S.C.A, 22-24 Boulevard Royal L-2449, Luxembourg.
Sale  |  Get 30% off all tests
+ FREE Delivery on all orders
Tests for 23 foods and 19 environmental allergens
Take a scientific approach by taking a food allergy test. Simply take a quick finger-prick blood sample and return it to our laboratory in the post. You'll receive your allergen test results within 7 days! No social interaction required.
Accurate, scientific analysis
Simple and reliable home to lab finger-prick allergy blood test
Receive clear test results for IgE reactions to 23 foods and 19 environmental allergens
Personalised support from our customer care team
Customers must be aged 4 years or over to take one of our allergy tests. This test is not available to customers who are pregnant or breastfeeding
Only available in the UK
Foods to avoid with corn allergy or intolerance
As a direct ingredient, corn can be removed from the diet fairly easily. The following foods should be avoided if you have corn intolerance:
Corn on the cob
Tinned sweet corn
Baby sweet corn
Corn flour tortillas, tacos or enchiladas
Corn or maize crisps
Other Names
Corn is used to manufacture many different food ingredients. Being aware of these is important when making changes to optimise your diet. The following list of ingredients should be avoided if you have corn intolerance:
Dextri-maltose
Dextrin
Dextrose
Fructose
Glucose and Glucose syrup
Cereal starch
Modified starch
Vegetable oil
High fructose corn syrup (HFCS)
Corn Intolerance diet
If you are experiencing corn intolerance symptoms, you could include the following alternatives in your diet:
If you have found out that you are intolerant to corn, changing your diet need not be daunting. yorktest Nutritional Therapists are here to help you understand how to optimise your food choices.
For more information please contact our friendly team on 0800 074 6185 to find out more.  
Information provided above regarding Food Intolerance (defined by yorktest as a food specific IgG reaction) is intended to provide nutritional advice for dietary optimisation. yorktest recommend that you discuss any medical concerns you have with a GP before undertaking a yorktest programme.
How it Works
4 Simple Steps to a Healthier You
1
Receive your test.
Order online and we'll post your kit directly to your home.
2
Take the easy fingerprick blood test.
Pop 2-3 drops of blood into the lancet and post your sample to our laboratory.
4
Ongoing support.
Receive free nutritional therapist advice, with ongoing support from our customer care team by your side.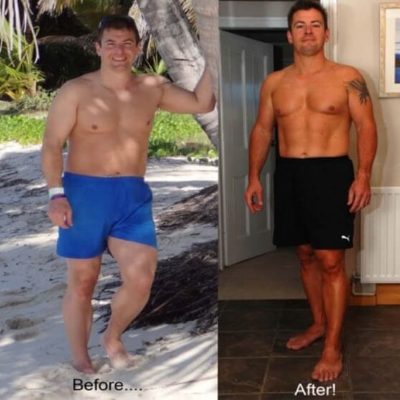 Matt Perry
"A simple test and re-education on your eating habits can turn your life around"
Symptoms:
IBS / Digestive Problems
Tiredness / Fatigue
Weight Management
Sara Wilson
"I felt amazing, not only did my skin improve with each day, my brain was less foggy and my energy levels increased dramatically."
Symptoms:
Mental Health
Skin Conditions
Amber Heaton
"I feel so lucky to have stumbled across YorkTest and went for it! If I didn't, I can't imagine where my mental health would be as I was really struggling with severe pain and didn't know where to start."
Symptoms:
IBS / Digestive Problems
Mental Health
Tiredness / Fatigue
Wanita Seferi
"I feel very thankful for having the opportunity to be able to have found a solution to my problem, without having to take medication."
Symptoms:
Mental Health
Tiredness / Fatigue
Stephanie Eaton
"My symptoms reduced almost immediately and then continuously got better, I couldn't believe it!"
Symptoms:
IBS / Digestive Problems
Mental Health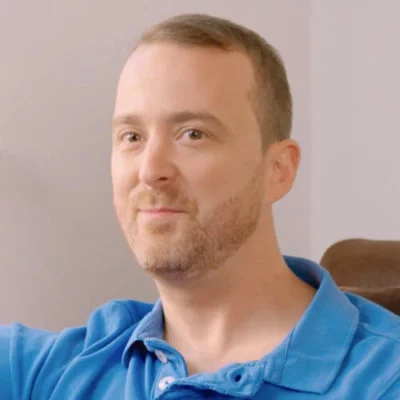 David Brown
"I am a different person and the brain fog, anxiety and depression have now disappeared. I feel reborn and finally have my life back"
Symptoms:
Mental Health
Tiredness / Fatigue
You might be interested in