Are you suffering with IBS?
What is IBS?
Irritable Bowel Syndrome (IBS) is a common gut disorder which affects the digestive system, particularly the large intestine. It is thought to affect between 12-30% of the population and is one of the most common gastrointestinal disorders. IBS is often diagnosed when the discomfort, inconvenience and pain cannot be explained by any underlying disease or condition.
There is currently no cause or cure for IBS, and management of this condition focuses on symptom relief. However, studies have found that irritable bowel is linked to a hypersensitive gut and many individuals find relief through dietary changes. IBS can also be a symptom of a food intolerance†.
What are the signs and symptoms of IBS?
Approximately 1 in 6 people experience symptoms of IBS and these can develop at any age, but is usually between the ages of 15 and 40 and it is more common in women than men (3:2).
IBS symptoms include:
Abdominal pain – usually occurring in the lower abdomen but can affect the entire abdomen
Frequent bloating
Diarrhoea
Constipation
A change in bowel movements
Excess flatulence
Feeling sick (nausea)
Stomach gurgles, particularly at night or after meals
What is an irritable bowel syndrome attack?
The intensity and frequency of IBS pain and discomfort can differ between individuals, and for the individual themselves. This can result in varying degrees of IBS pain. An IBS flare-up can last for days, weeks or months at a time, or may come and go sporadically.
Diagnosing IBS
If you suspect you have IBS, it is recommended that you always consult with your doctor, so they can rule out any underlying causes. Once diagnosed, it is normal to ask questions, such as 'can you outgrow IBS?' or 'can IBS be cured?'. Irritable bowel can be frustrating to live with and, depending on the IBS attacks, can impact on day-to-day life.
How to manage IBS?
IBS is often lifelong but there are many treatments available, more so than ever before. Treatment of irritable bowel is largely based on the use of antispasmodics, antidepressants, and medications that modify bowel spasms and habits, depending on whether constipation or diarrhoea is the predominant problem. However, there are also natural remedies for IBS to relieve symptoms.
If your condition persists, it might be a good opportunity to take a closer look at your diet. Many people living with diagnosed IBS often feel as though they have some form of dietary intolerance and frequently try exclusion diets to manage the symptoms of an IBS attack.
https://www.youtube.com/watch?v=YsDjq-slI0Ahttps://www.youtube.com/watch?v=BoYZ-NMBYtA
What foods could exacerbate irritable bowel syndrome?
Diet and lifestyle can be triggers or factors that exacerbate IBS symptoms. It is thought that two thirds of people suffering from irritable bowel actively avoid specific foods. Treatment for symptoms of IBS usually focus on changes in diet and lifestyle, avoiding foods that trigger inflammation, and managing stress. But where do you start?
What are FODMAPs?
FODMAP is a scientific acronym used to classify groups of carbohydrates which are poorly absorbed by the gut and, in turn, can trigger irritable bowel symptoms. These specific foods are passed through the small intestine, together with bacteria, which can produce gas and fluid. In oversensitive guts, this can manifest into bothersome symptoms, such as abdominal pain, bloating or gas. It is recommended that high FODMAP foods should be avoided on an IBS diet.
Understanding low FODMAP foods and what food and drink ingredients work for and against your body can be a step forward to tackling and managing your IBS. But is isn't as straight forward as it sounds.
What foods are recommended for IBS?
We've recognised that high FODMAP foods are common foods which the gut finds difficult to digest, but how do you know what specific foods are good for IBS and what foods to avoid if you have the condition? Is there a one-fits-all approach?
Research has shown that people with IBS can have higher levels of food-specific IgG antibodies in their blood. As individuals, our reactions to foods and drinks we consume varies a great deal, similar to how symptoms can vary between individuals. An ingredient which can cause problems for one person could be completely acceptable for another. At yorktest, we like to refer to this as our personal 'food fingerprint'.
For those with symptoms of irritable bowel syndrome, discovering and understanding your own personal food and drink intolerances and the effects they have on your health and wellbeing is important to ensure you make the best choices to optimise your diet and quality of life. Identifying and eliminating these specific foods from your diet can be an important step forward to improve your digestion and, in turn, your management of IBS.
How do you test for irritable bowel syndrome?
There's currently no test for IBS. It's important to always consult your doctor if you experience any IBS symptoms, so they can rule out any underlying medical conditions. They may also carry out a blood test to check for coeliac disease or take stool sample to check for infections or inflammatory bowel disease (IBD).
IBS symptoms can be distressing and can interfere with day-to-day life. If you're taking a closer look at your diet, there's an easy way to determine if there are any foods which may be contributing to your digestive distress. yorktest has been providing IgG food intolerance† testing for over 35 years. With a simple finger prick blood test, your results to up to 208 food and drink ingredients will show what works for and against your body.
IBS Diet Programme
Ideal for those with IBS or IBS-type symptoms
Simple home-to-laboratory testing kit
Expert testing and analysis of 208 ingredients
Your results sent to you within 10 days
Up to two 30-minute consultations with a Nutritional Therapist
Personalised list of FODMAP foods tailored to your results
Post-test materials, including a 12-week food planner
99.1% reproducibility achieved
What's the difference between allergy and intolerance?
Allergy and intolerance are often used interchangeably but the biological processes behind them are totally different.
A food allergy is severe and can be life threatening. Symptoms of a food allergy usually occur very quickly after consuming the particular food. A food intolerance, on the other hand, can be delayed for up to 72 hours after consuming a particular food or drink, making it challenging to distinguish which ingredient is the culprit behind your IBS symptoms. You can find out more on the differences between allergy and intolerance here.
A yorktest food intolerance programme can help with the guesswork and offers a fast track way of identifying your individual food intolerance† (food-specific IgG).
Making health happen
The University of York conducted a survey* to help understand the benefits of elimination diets based on the results of a food intolerance† test. Out of the 777 people who experienced IBS symptoms, 84% reported an improvement after removing their 'trigger' foods. We define these as foods which show a positive IgG reaction to antibodies in the blood. You can find the full study here.
Our Scientific Director, Dr Gill Hart, has also summarised research and clinical trials showing the benefits of an IgG-guided elimination diet for those with IBS. Find out more about our IBS research at yorktest here.
… And that's not all. We also give our customers the opportunity to share their own success story on our reviews page. Just like you, they suffered with IBS symptoms and found considerable relief by finding out what foods and drinks work for and against their body. Check out some IBS reviews below:
What our customers say about us on Trustpilot
Request a callback
One of our customer care representatives would love to help you understand more about our tests and aftercare support
or call us on
+44(0)1904 410 410
What our customers say
Many of our customers are thrilled by the service that we deliver and are happy to tell us. Read about what some have said about us here.
"I'm not waking up as much during the night, not as bunged up in my nose and I've got so much more energy"


Sally Gunnell OBE
52, Energy Levels
"I feel like I'm in a new body! I'm so much healthier. I can't tell you how amazingly different I have felt since!"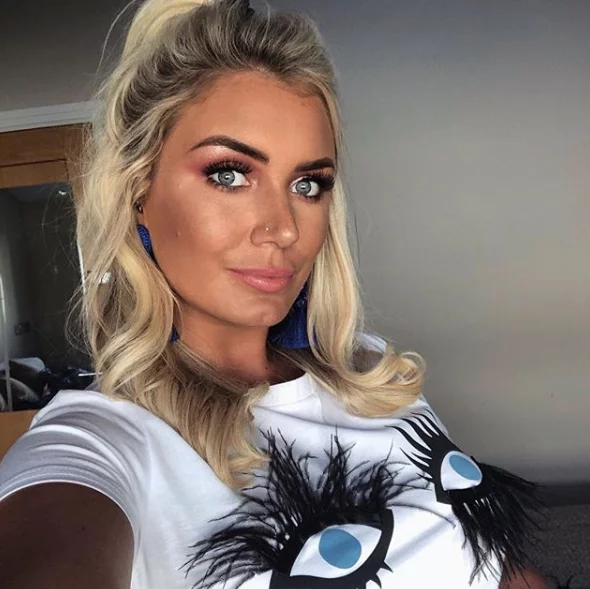 Emily Catterall
24: IBS​
"I am sharper, more motivated, focused & can think so clearly. No longer get flustered or confused when things are getting stressful"


David Brown
39, Tiredeness & Brain Fog
"I felt like I could actually breathe again properly. Surprised, to be fair, how much of a difference that made"


Fin Bigg
20, Breathing
Further support
Whether it's to ask a quick question or to purchase a test, you can find us on live chat, or you can call our friendly Customer Care team on our free phone number: 0800 074 6185.
Liked this? You might also be interested in:
Foods to avoid with IBS – Not sure what foods to avoid when you have IBS? Not to worry, this blog post explains more about what a low FODMAP diet might mean to you.
What is IBS awareness month? – Did you know IBS has its very own awareness month? If you have irritable bowel syndrome, you're not alone.
The 5 common pains of IBS – IBS affects 1 in 6 people. We've compiled a list of the top 5 most common symptoms which IBS sufferers report.
† yorktest define food intolerance as a food-specific IgG reaction
yorktest recommend that you discuss any medical concerns you have with a doctor before undertaking a yorktest programme
yorktest define Food Intolerance as a food-specific IgG reaction. Our information is intended to provide nutritional advice for dietary optimisation. yorktest do not claim to treat or cure symptoms and recommend that you discuss any medical concerns you have with a doctor before undertaking a yorktest programme.