Stephanie Eaton
Age: 28
Test Date: November 2020
Symptoms: bloating, brain fog, anxiety
Food Reactions: cow's milk, egg white, plum, lamb, goat, pomegranate, buckwheat
"I feel much better, so thank you to the team at YorkTest. I appreciate analysing a few samples and providing guidance may not seem that significant to the guys behind the scenes, but it has been life changing for me so thank you again."
"Taking the YorkTest food intolerance test was the best decision I ever made"
Stephanie Eaton, a 28-year-old lawyer, suffered from a range of symptoms, including pain and bloating after eating, tiredness, brain fog and anxiety
The symptoms which plagued her life for 7 years affected her social life, especially when attending work events
The lawyer decided to take a programme with YorkTest after seeing an Instagram post from reality fitness star, Louise Thompson, who also saw benefits from a YorkTest programme
Her food intolerance* test revealed she was intolerant to a range of foods
After taking her nutritional consultation, which is included with our tests, Stephanie saw her symptoms ease immediately
She now has increased energy, no bloating and her anxiety symptoms have subsequently disappeared
28-year-old Stephanie suffered from a range of symptoms, including pain and bloating after eating, tiredness, brain fog and anxiety.
"I always had pain and bloating after eating, I felt tired and groggy all the time and struggled to concentrate, almost like I had a sort of brain fog and I often suffered from constipation, diarrhoea and painful wind," she says.
These wide-ranging symptoms Stephanie was experiencing plagued her life for nearly 7 years, affecting most aspects of her social life.
The lawyer says: "I didn't enjoy eating out socially, I dreaded work events where I would have to eat and then socialise with clients whilst feeling awful. I wore baggy clothes all the time to allow for the bloating, I had trouble sleeping and was suffering from anxiety. [I] generally just felt miserable and unhealthy.
"I rarely went out for dinner with my friends, I stopped going to the gym as I was always so tired and I had limited enjoyment [for] most activities I did as I always felt a bit unwell and tired".
Over the past 7 years, Stephanie attempted to seek advice from her GP. She was prescribed some medication. However, she did not want to resort to medication and tried to find the root cause as to why her symptoms were happening in the first place.
The 28-year-old tried to take a closer look at her diet herself and explains that: "I had tried half-heartedly to follow a FODMAP diet, but I found it really difficult and I wasn't aware what ingredients were in certain foods. I had no nutritionist support, so I was still unknowingly eating things I was trying to cut out".
Desperately trying to seek answers, Stephanie had a feeling that her diet may play a substantial role in how she was feeling and the day-to-day symptoms she was experiencing. It took the Christmas period to realise just how her symptoms were affecting her day-to-day life.
"Over the Christmas period, it got particularly bad as I felt awful all the time (no doubt due to all extra quantities of food that I was eating!) and was not sleeping well. I didn't enjoy the festivities at all and that is what finally made me take the intolerance test," she explains.
A few months earlier, reality fitness star Louise Thompson had seen benefits from a YorkTest programme as it helped her to pinpoint what ingredients could be aggravating her.
This Instagram post from the influencer who has over 1.2 million followers allowed Stephanie to be introduced to YorkTest. Off the back of Louise's post, she decided to take one of our most-loved tests: The Premium Food Intolerance* Test.
The Premium Food Intolerance* Test analyses your IgG reactions to over 200 food and drinks – from common ingredients like cow's milk, gluten and egg, to health superfoods like kale and quinoa.
The process, which involves sending a finger-prick blood sample to the company's laboratories revealed that Stephanie was intolerant to a range of foods including cow's milk, egg white, plum, lamb, goat, pomegranate and buckwheat.
Stephanie admits that when she received the food intolerance† test results back, she was relatively hesitant as there were many trigger foods which she enjoyed eating.
To support our customers with manageable dietary changes, each full programme includes up to two 30-minute consultations with one of our experienced team of nutritional therapists.
"I thought I was going to find it really difficult as I love cheese and chocolate!! But after speaking to the nutritional therapist about things to avoid and options for things, in particular without egg or milk in them, I found it much easier than I thought and once I started seeing positive results it was even easier!"
It didn't take long for the 28-year-old to notice a difference. Soon enough, she began to experience drastic changes in her symptoms.
"My symptoms reduced almost immediately and then continuously got better, I couldn't believe it!
"After a week the brain fog and tiredness were significantly better and then after a few weeks, all of my symptoms had gone!
"My life has changed in such a good way! I have so much more energy, no bloating and significantly less other symptoms, I am sleeping better, I can concentrate more at work, my anxiety symptoms have gone and I just feel generally healthy and good which I haven't in ages," Stephanie announces.
Stephanie has kept to her elimination diet but has attempted to re-introduce her trigger foods back into her diet.
"I have found I am now able to tolerate a little bit of dairy, so I have the occasional piece of chocolate and cheese!
"Eggs and lamb seem to make me tight chested, have heart palpitations and anxious – before taking the test I assumed that I was just stressed and anxious, but these symptoms go away completely if I avoid eggs and lamb".
To sum up how she feels, Stephanie says: "I feel the best I have felt in years and taking the YorkTest food intolerance* test was the best decision I ever made".
Heather Kemp
"I know now what upsets my stomach and what the consequences will be if I eat these foods. The difference in my health is truly unbelievable and I am so glad I decided to go this. The difference in my health has been mind blowing"
Symptoms:
IBS / Digestive Problems
Nausea
Tiredness / Fatigue
Nicola Garrett
"I feel so much better in myself and have a lot more energy. The best thing is to not have brain fog. I didn't think I had weight to lose as I regularly exercise but I definitely feel the benefit. A perfect excuse to buy new clothes!"
Symptoms:
Brain Fog/Inability to Concentrate
Tiredness / Fatigue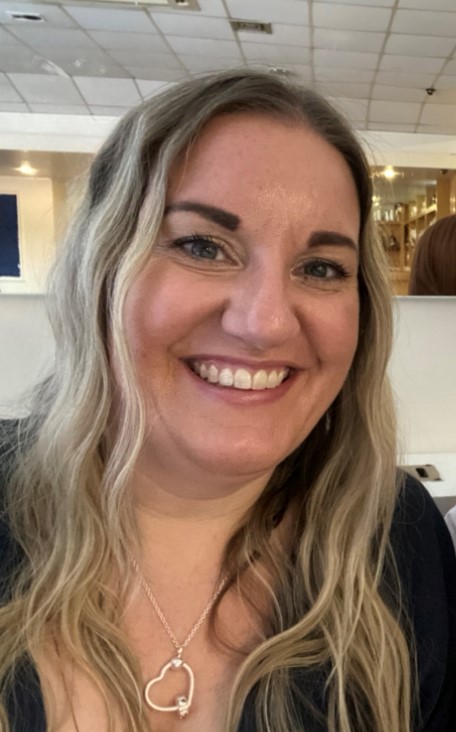 Jennifer McAlan
"Removing these and dramatically limiting these foods has changed my life. I feel healthier and even after a short amount of time, I feel really well for the first time in so long. I have energy and no longer have headaches as regularly."
Symptoms:
IBS / Digestive Problems
Migraines / Headaches
Tiredness / Fatigue
Kate Ferguson
"The test has helped me gain back control of my body, rather than being reactive to symptoms I now have the knowledge and tools at my disposal to give myself the best chance of a normal day to day life."
Symptoms:
IBS / Digestive Problems
Mental Health