Harriet Sturney
Age: 27
Symptoms: bloating, stomach aches, acne
Food Reactions: gluten, diary, strawberries, coconut, garlic
"It has completely changed my life"
27-year-old Beautician and salon owner Harriet had been suffering for years with recurrent bloating and stomach cramps. She also experienced skin issues including acne and generally feeling sick. Harriet had struggled with digestive issues for a number of years though she suspects her symptoms have been progressively getting worse.
She explained how these symptoms had affected her during this time, "I didn't go out often for meals and drinks. I lacked confidence due to my skin and I generally felt low due to feeling sick and unwell. I was genuinely lost at what was causing my symptoms and hadn't correlated the types of food I ate with my symptoms."
Harriet learned about YorkTest from her husband's uncle, who recommended that she try a food intolerance test. "That was my next step – I thought I would give this a go first."
After taking a Premium Food Intolerance Test, Harriet found she had IgG reactivity to gluten, diary, strawberries, coconut and garlic. After eliminating her trigger ingredients, her digestive issues began to take a turn for the better.  "I saw an improvement in a matter of days which I was surprised about but elated. Some symptoms took a little longer to go, e.g., my skin concerns. I felt completely different, but definitely for the best. I had more energy, so I wanted to just enjoy going out more and going for walks."
Talking about her experience with trying to eliminate multiple foods from her diet, Harriet said, "Initially, I found it very difficult. However, once I got my head around what I could and couldn't have it was okay." Harriet continues to follow her diet plan but is now fully dairy and gluten free with only occasionally eating small amounts of strawberries, coconut, or garlic.
YorkTest analyses your IgG reactions to 200 food and drinks – from common ingredients like Cow's Milk, Gluten and Egg, to health superfoods like kale and quinoa.
The process, which involves sending a finger-prick blood sample to the company's laboratories revealed Harriet's intolerances. Following on from the test, we asked Harriet how she found the customer service experience to which she replied: "They were brilliant!"
Similarly, on her appointment with one of our nutritional experts, Harriet added: "Extremely helpful, especially in the first part of working out what you can and can't have."
When asked to sum up her whole experience with YorkTest, Harriet concluded: "It has completely changed my life and my quality of life has got better also."
Our comprehensive health check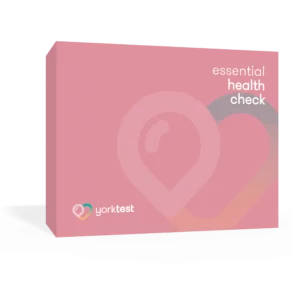 Our Premium Product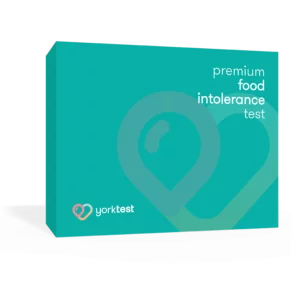 For Kids!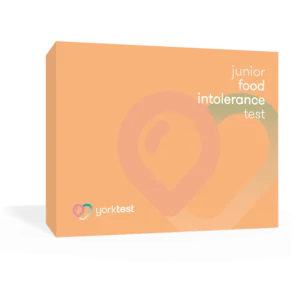 Natalie Taylor
Christine Greenfield
"Christine suffered with daily headaches for years. After taking a food intolerance test and removing her trigger foods, Christine now enjoys her life. "
Laura-Beth Spouse
"Doing this test has given me a lot of physical and mental freedom, which I'm really grateful for."
Symptoms:
IBS / Digestive Problems
Skin Conditions
Weight Management
Martin Rathmell
"I feel very thankful for having the opportunity to be able to have found a solution to my problem, without having to take medication."
Symptoms:
Arthritis / Joint Pain
IBS / Digestive Problems
Skin Conditions
Tiredness / Fatigue
Weight Management