Debs Hill
Symptoms: Stomach aches, Bloating, Gas, Diarrhea
Food Reactions: yeast, cow's milk
"In control of my own happiness"
43-year-old HR Manager Debs had been suffering with painful stomach cramps, flatulence and regular bloating. She also experienced violent diarrhea that lasted for hours afterwards with further bloating lasting between one day and a week. She had struggled with digestive issues for at least 4 years though she suspects her symptoms predated her awareness of them.
Debs explained how these symptoms had affected her over the years, "I felt uncomfortable, I was always cautious about what I ate if I was out or staying away from home. My clothes would feel uncomfortable, depending on how bloated I was."
"I didn't like being away from home and eating out was a big part of my life but this reduced as I didn't know how I was going to react or how long it would last – especially if I had future plans."
Debs knew about YorkTest from her auntie, who discovered she had a dairy intolerance and is now managing her symptoms well. Debs was very impressed with the results from her auntie's test and following another flare-up of her symptoms at the start of 2023, Debs decided to try it as well.
After taking a Premium Food Intolerance Test, Debs found she had IgG reactivity to cow's milk and yeast. Commenting on her results, Debs said "I was surprised by both to be honest. I have milk all the time and I never suspected it! Yeast was another confusing one as it's in so many things, including alcohol!"
After eliminating her trigger ingredients, Debs saw visible improvements within the first week.  "Within the first 3-4 weeks, I noticed that the bloating had stopped, no more crazy stomach noises and no more wind! Yay! But after 6 weeks, my friends noticed a difference in my weight and I've now started to really notice this too. My stomach is no more, almost flat! "
Talking about her experience with trying to eliminate multiple foods from her diet, Debs said "The first two weeks were hard, really hard. I struggled with trying to work out what I could actually eat and had chronic headaches. But after this, I started to get into the swing of it and now feel really comfortable planning meals and even going out to eat!"
YorkTest analyses your IgG reactions to 200 food and drinks – from common ingredients like Cow's Milk, Gluten and Egg, to health superfoods like kale and quinoa.
The process, which involves sending a finger-prick blood sample to the company's laboratories revealed Debs's intolerances. Following on from the test, we asked Debs how she found the customer service experience to which she replied: "Always a pleasure. I've only contacted them twice, once for booking my consultation and more recently when I referred a friend. Jess was so helpful and friendly."
Similarly, on her appointment with one of our nutritional experts, Debs added: "I don't think I would've stuck to the plan at all without her. She was so knowledgeable about telling me what was in and out of scope and also things to watch out for. In addition, she took me through my usual meals and how to adapt. We also discussed shops that supported the right foods I need."
When asked to sum up her whole experience with YorkTest, Debs concluded: "I'm excited for what the future holds – I know there's a long path ahead when I start reintroducing but I've shown myself anything is possible, and you know what, you can live without prosecco (it's REALLY hard but achievable!). Mainly though, my body hasn't felt/looked as good as now. I don't want to lose this!"
Our comprehensive health check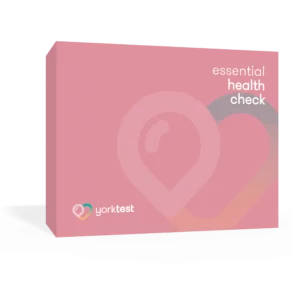 Our Premium Product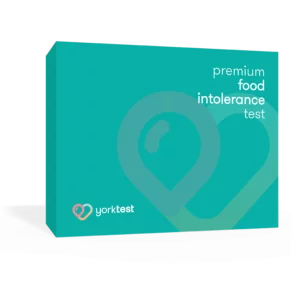 For Kids!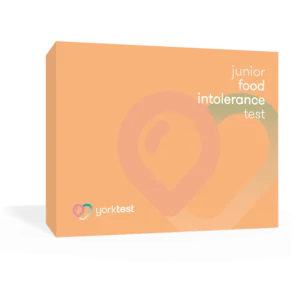 Matt Staniland
Symptoms:
IBS / Digestive Problems
Tiredness / Fatigue
Trudi Stamp
"The test has helped me to feel happy, energetic and more active."
Symptoms:
Arthritis / Joint Pain
Brain Fog/Inability to Concentrate
IBS / Digestive Problems
Migraines / Headaches
Nausea
Tiredness / Fatigue
Weight Management
Eleanor Newton
"I feel very thankful for having the opportunity to be able to have found a solution to my problem, without having to take medication."
Symptoms:
Brain Fog/Inability to Concentrate
IBS / Digestive Problems
Weight Management
Louisa Kennedy
"Louisa suffered with digestive issues. A food intolerance test revealed her trigger foods and helped her make diet changes."
Symptoms:
IBS / Digestive Problems
Nausea