Analyses your reactivity to 200 food and drink ingredients plus a 30-minute Nutritional Therapist consultation.
Save
£60!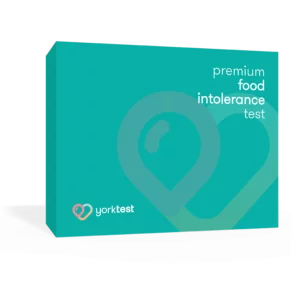 Tests for over 100 food and drink ingredients. Suitable for children over 2 years old, plus one 30-minute Nutritional Therapist consultations.
Save
£54!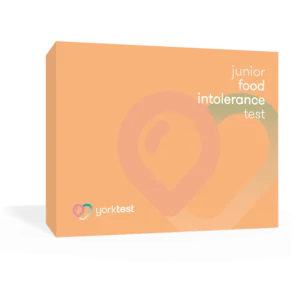 Unsure if you have a food intolerance or a food allergy? It's common to believe that they are the same thing. This tests for both!
Save
£90!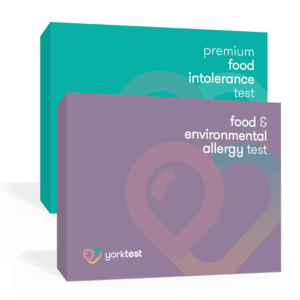 Symptoms of anxiety or stress:
a rapid heartbeat
a sense of dread
feeling dizzy or light-headed
grinding your teeth, especially at night when you're sleeping
headaches
pins and needles
changes in your sex drive
feeling restless or unable to sit still
hot flushes
It's worth noting that anxiety can be a symptom of depression. If you feel as though you're currently experiencing a high level of emotional stress in your life and you're concerned you may have depression, it's worth checking in with your GP to talk to them about your current well-being. It may feel daunting to open up but be assured that they will have the knowledge and support to help you.
Symptoms of depression can be especially complex. However, they can include:
feeling anxious or worried
continuous low mood or sadness
feeling tearful
having suicidal thoughts or having the urge to harm yourself
not getting any enjoyment through the hobbies you used to once love
Seasonal Affective Disorder (SAD) is a type of depression that you experience during particular seasons or times of the year. The exact causes for SAD are not fully understood, with lack of exposure to sunlight often being suggested as a potential contributor, as well as changes in diet, eating and exercise habits during the colder months. The role of diet on the mood cannot be understated. Factors such as vitamin D deficiency (the sunlight vitamin) and vitamin B12 deficiency can impact mood and mental health.
Why yorktest
What our clients have to say