Kristina Rihanoff
Symptoms: headaches, digestive discomfort, fatigue
Food Reactions: wheat, dairy
Strictly Star Kristina Rihanoff Reveals how YorkTest Helped her Boost her Energy and Reach her Ideal Weight.
The weekend saw Kristina Rihanoff, professional dancer on Strictly Come Dancing and partner Simon Webbe win another demanding dance off but it isn't just the long hours of training that have seen her through to week 6. Kristina links her ability to keep up with the gruelling training schedule with a change of diet brought on by discovering her food intolerances with YorkTest.
In an exclusive interview with The Daily Mail, she discussed how she was introduced to YorkTest when she was showing symptoms of food intolerance*.
How She Came Across YorkTest
Despite living an active and healthy lifestyle, Kristina like many of us started to suffer from recurring headaches and digestive discomfort as well as persistent fatigue.
'When I hit my 30s I kept getting headaches and picking up coughs and colds. I felt bloated and tired all the time and despite my dancing, I never had any energy. I was exhausted all the time'
When these problems continued to occur, Kristina was recommended to take a Premium Food Intolerance* Test by a friend to see if the test could reveal the root cause.
Kristina's Test Results
The test revealed she was intolerant* to a number of ingredients, including wheat and dairy.
'In my mind, I was a healthy eater. But here I was being told by a Nutritional Therapist that so many of the foods I ate, and that I thought were good for me, could have been the cause of my problems all along'
Optimising Her Diet
After discovering her results, Kristina was advised to avoid dairy and to look into other alternatives. She swapped cow's milk for hemp milk and substituted wheat for other grains, such as quinoa and barley, recommended during her Nutritional Therapy consultation.
Kristina followed this diet for three months to test the effects, but it took just a few weeks to notice improvements including unexpected weight loss.
'When I started the diet I was wearing a dress size 10. By within a few weeks, my stomach felt flatter and the puffiness I'd felt before had gone and I could get into a size 8"
To read the full article on The Daily Mail click here
Heather Kemp
"I know now what upsets my stomach and what the consequences will be if I eat these foods. The difference in my health is truly unbelievable and I am so glad I decided to go this. The difference in my health has been mind blowing"
Symptoms:
IBS / Digestive Problems
Nausea
Tiredness / Fatigue
Nicola Garrett
"I feel so much better in myself and have a lot more energy. The best thing is to not have brain fog. I didn't think I had weight to lose as I regularly exercise but I definitely feel the benefit. A perfect excuse to buy new clothes!"
Symptoms:
Brain Fog/Inability to Concentrate
Tiredness / Fatigue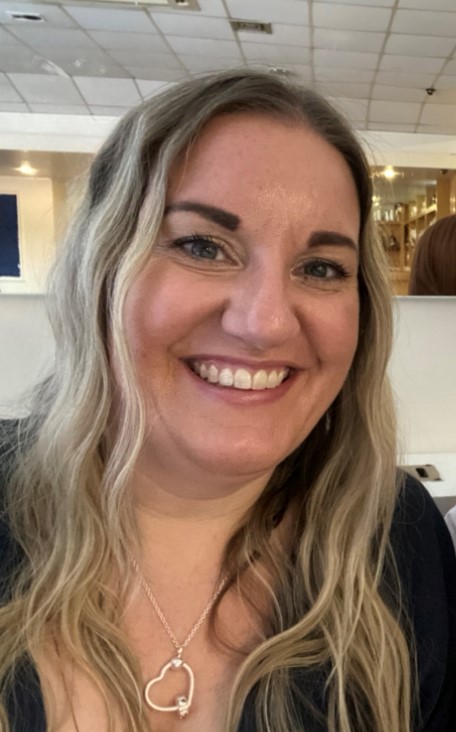 Jennifer McAlan
"Removing these and dramatically limiting these foods has changed my life. I feel healthier and even after a short amount of time, I feel really well for the first time in so long. I have energy and no longer have headaches as regularly."
Symptoms:
IBS / Digestive Problems
Migraines / Headaches
Tiredness / Fatigue
Kate Ferguson
"The test has helped me gain back control of my body, rather than being reactive to symptoms I now have the knowledge and tools at my disposal to give myself the best chance of a normal day to day life."
Symptoms:
IBS / Digestive Problems
Mental Health