John Reed
Symptoms: fatigue, bloating
Food Reactions: yeast, cow's milk, egg yolk
"Now I'm looking forward to celebrating future health"
60-year-old John had suffered from energy loss, bloating and a face rash which all arose at different times in his life
The international trade consultant noticed a dip in his energy levels after a business trip to Mongolia. He had been suffering from bloating for a decade and also struggled with weight issues
John decided to take a YorkTest food intolerance* programme to understand the process behind it
Within a few days of dietary changes, John felt an improvement in his energy levels. His face rash has improved, and he has lost 12lbs in weight
He is now looking forward to future health and mentions that "everything has run very efficiently"
60-year-old John had suffered from a wide range of symptoms, including energy loss, bloating and an inflamed face rash which impacted his confidence. He also found it difficult to lose weight. "In December 2016, I returned from a business trip to Mongolia feeling jaded – nothing unusual about that, but it led to five months of exhaustion and very low energy levels, which to those who know me is entirely out of character," John explains.
During this time, his dip in energy affected his beloved allotment. By May 2017, John mentions that he largely recovered from his problematic energy levels, but found it challenging to lose or maintain his weight. "I struggled to get my weight down for about a year from nearly 15 stone," John says.
The international trade consultant mentions that a red, inflamed rash appeared on his face in 2013 and had "become steadily more prominent". He also suffered from bloating "for several years, possibly as much as a decade," he says.
The 60-year-old thought that it could be diet-related and attempted to change his diet to see if his symptoms would improve. The solutions he tried was "cutting down on cheese and dairy in general and reducing sugar intake," he recalls.
John decided to take a YorkTest Food Intolerance* Test to understand the process. YorkTest offers a fast track elimination diet by analysing IgG reactions to over 200 food and drink ingredients. The Food Intolerance* Test, which involves sending a finger prick sample to the company's laboratories, revealed that John was intolerant to yeast, cow's milk and egg yolk.
The next step for John was to eliminate his trigger foods. Here at yorktest, we understand that it can be an exciting but potentially daunting time to optimise your diet. This is why our full programmes provide up to two 30-minute calls with one of our registered nutritional therapists, so you can switch your trigger foods for tasty, nutritious alternatives.
It wasn't long before John started to see an improvement in his symptoms; "Within a few days, I could feel an improvement in energy, but it was a significant improvement after two weeks. My face rash has improved in the first month since I took the test. I have also lost 12lbs in weight which has eased my back problems (I have two slipped discs)", John explains.
The 60-year-old mentions that the elimination diet was relatively challenging but has seen great improvements in his symptoms. Because of this success, he has strictly stuck to his new diet plan and hasn't been too tempted to indulge in his trigger foods. "I even have my local Indian takeaway making food that complies with the test!" he excitedly announces.
"I am walking up fells without being out of breath (I am asthmatic too); I have run short distances for the first time in ten years, and I am 13 stone 10lbs even after over-indulgence of the things I CAN eat! A face rash I have had for about three years has almost gone. I am determined to see this process through because it has been a game changer," John says.
John's 12-week elimination diet is drawing to a close and he'll start to re-introduce his trigger foods one-by-one to monitor how much he can tolerate.
"I can find no reason at all to complain. Everything has run very efficiently. Now I'm looking forward to celebrating future health".
Sarah Brown helped John to optimise his diet effectively and safely.
Patty Haynes
"Patty sufferd with symptoms such as multiple mouth ulcers. A food intolerance test revealed her trigger foods and helped her make diet changes."
Heather Kemp
"I know now what upsets my stomach and what the consequences will be if I eat these foods. The difference in my health is truly unbelievable and I am so glad I decided to go this. The difference in my health has been mind blowing"
Symptoms:
IBS / Digestive Problems
Nausea
Tiredness / Fatigue
Nicola Garrett
"I feel so much better in myself and have a lot more energy. The best thing is to not have brain fog. I didn't think I had weight to lose as I regularly exercise but I definitely feel the benefit. A perfect excuse to buy new clothes!"
Symptoms:
Brain Fog/Inability to Concentrate
Tiredness / Fatigue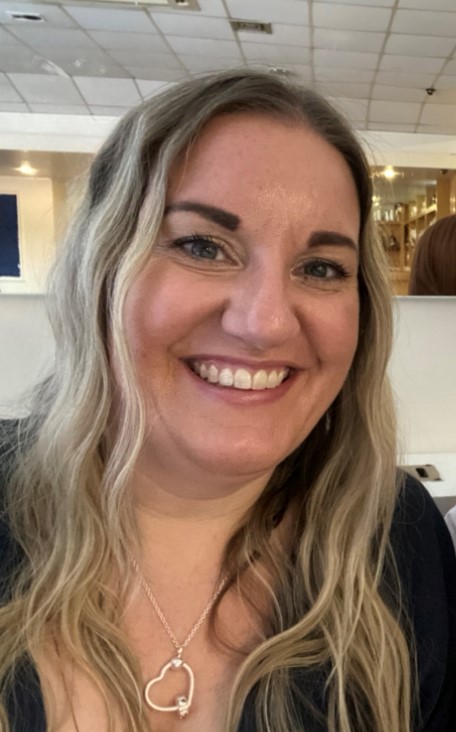 Jennifer McAlan
"Removing these and dramatically limiting these foods has changed my life. I feel healthier and even after a short amount of time, I feel really well for the first time in so long. I have energy and no longer have headaches as regularly."
Symptoms:
IBS / Digestive Problems
Migraines / Headaches
Tiredness / Fatigue