Save
$60!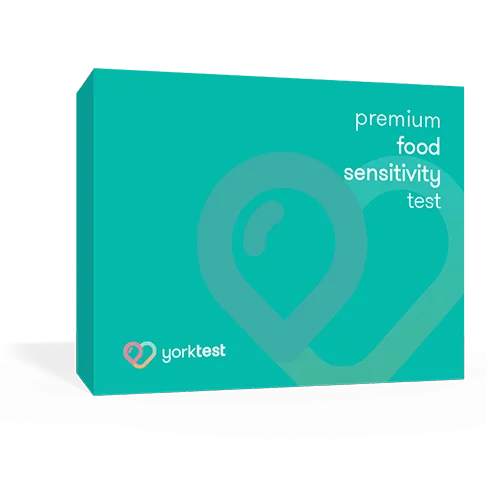 Take control of your wellbeing!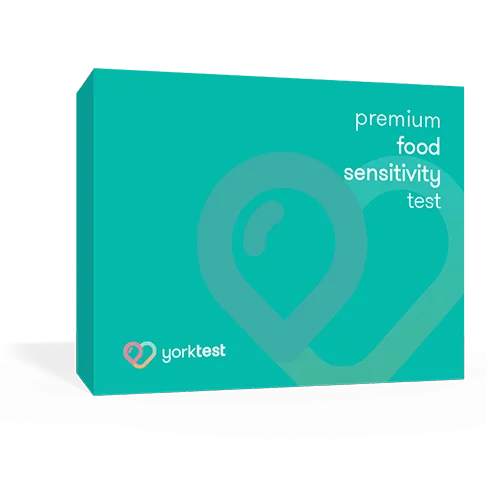 Premium Food Sensitivity Test
JANUARY SALE | Get 30% OFF all tests 
+ FREE Shipping on all orders
Easy to use home-to-laboratory test kit
Suffering from IBS, headaches, bloating, tiredness? These are often signs of a food sensitivity or a food intolerance affecting your daily life. The Premium Food Sensitivity Test is our most comprehensive kit and analyzes IgG reactions to over 200 food and drink ingredients.
Optimize your lifestyle with our support, knowing which foods you're reacting to.
Discuss your results with a nutritional therapist. One 30-minute consultation included
Results guidebook and food and drinks diary
Pre- and post-test support from our Customer Care team
Convenient home-to-laboratory testing kit
Expert analysis from our fully-accredited laboratory technicians
FREE shipping
Customers must be aged 18 years or over to take this test. This test is not available to customers who are pregnant or breastfeeding
Your Premium Food Sensitivity Test includes a complimentary 30 minute consultation with one of our highly qualified diet & nutritional experts.
Find out more about this service and how we can support your dietary changes
here
Take The Guesswork Out Of Your Diet
Unlike other food sensitivity tests on the market, we measure all four subtypes of food-specific IgG (1-4) compared to some which test only for IgG4. This is important as it ensures all of the different food-specific IgG reactions are detected.
IMPROVE YOUR GUT HEALTH AND IMMUNE SYSTEM
Your gut is home to 70% of your immune system. You can support your gut health by reducing your "immune load", and removing ingredients that may be causing it to overwork from your diet.
TAKE CONTROL OF YOUR WELLBEING
Taking a food sensitivity test can help you to take control of your overall health! Within 7 days, you'll receive your very own 'food fingerprint' and you'll finally know which food and drinks you're intolerant* to.
How it Works
4 Simple Steps to a Healthier You
1
Receive your test
Order online and we'll mail your kit directly to your home.
2
Take the easy finger-prick blood test
Collect 2-3 drops of blood and mail your sample to our laboratory.
3
Receive your results within 7 days
Review your easy-to-read traffic light results: high, borderline, and normal reactivity.
4
Ongoing support
Ongoing support and guidance from our Customer Care Team.
What's In The Test?
What's In Your Food Sensitivity Testing Kit
Your food sensitivity test starts and ends its journey at our in-house laboratory. By placing your order, dispatching your kit and processing your blood sample all in one place, we fully safeguard the stability and security of your sample.
A return envelope (no shipping costs)
Two single-use lancets
One absorbent wand
One absorbent wand containers
One adhesive plaster
A cleansing wipe
What We Test For
Key Ingredients
Almond
Beef
Coffee
Cow's Milk
Egg White
Egg Yolk
Gluten
Oat
Peanut
Pork
Sugar Cane
Tea
Wheat
Yeast
Drinks
Acai Berry
Burdock Root
Chamomile
Coffee
Cow's Milk
Dandelion Root
Elderberry
Elderflower Mix
Ginseng (Korean)
Ginseng (Siberian)
Goat's Milk
Grape (Cabernet Sauvignon)
Grape (Chardonnay)
Grape (Concord)
Grape (Malbec)
Grape (Merlot)
Grape (Pinot Grigio)
Grape (Pinot Noir)
Grape (Red Zinfandel Mix)
Grape (Riesling)
Grape (Sauvignon Blanc)
Grape (Syrah/Shiraz)
Grape (White Zinfandel)
Green Tea
Guarana
Hibiscus
Nettle
Rooibos (Red Bush Tea)
Rosehip
Sheep's Milk
Tea
Fish/Shellfish
Abalone
Anchovy
Cod
Crab
Cuttlefish
Eel
Haddock
Herring
Lobster
Mackerel
Mussel
Oyster
Plaice
Prawn
Salmon
Sardines
Scallops
Shrimp
Sole
Trout
Tuna
Vendance
Fruit
Apple
Apricot
Avocado
Bilberry
Blackberry
Blackcurrant
Blueberry
Boysenberry
Cherry
Cloudberry
Coconut
Cranberry
Cucumber
Gogi Berry
Grapefruit
Kiwi
Lime
Lingonberry
Lychee
Mango
Mulberry
Olive
Orange
Papaya
Peach
Pear
Pineapple
Plum
Pomegranate
Prune
Pumpkin
Raspberry
Strawberry
Tamarind
Tomato
Grains
Barley
Buckwheat
Corn (Maize)
Dinkel Flour (Spelt)
Gliadin (Gluten)
Hops
Malt
Millet
Oat
Quinoa
Rice
Wheat
Wheatgrass
Herbs and spices
Agar Agar
Anise Seed
Basil
Bayleaf
Cardamom
Cassia
Chilli Pepper
Cinnamon
Clove
Coriander
Cumin
Curry Leaves/Curry Powder
Dill
Garlic
Ginger
Jasmine
Juniper berry
Lemongrass
Mint
Mustard Seed
Nutmeg
Paprika
Parsley
Peppercorn
Saffron
Sage
Thyme
Turmeric
Vanilla
Meat
Beef
Chicken
Deer
Duck
Goat
Lamb
Pheasant
Pork
Turkey
Nuts and plants
Agave
Almond
Aloe Vera
Bamboo
Brazil Nut
Carob
Cashew Nut
Chia Seed
Chickpea
Cocoa Bean
Cola Nut
Flax (Linseed)
Hazelnut
Hemp
Nettle
Oak
Okra
Peanut
Rocket (Arugula)
Sesame Seed
Seaweed
Spirulina
Sugar Cane
Sunflower Seed
Tamarind
Tapioca
Walnut
Vegetables
Asparagus
Eggplant
Bean sprouts
Beetroot
Bok choi
Broccoli
Brussel Sprouts
Cabbage
Carrot
Cauliflower
Celery
Haricot Bean
Kale
Kidney Bean
Lentils
Lettuce
Lotus Root
Mushroom
Onion
Parsnip
Pea
Peppers (Capsicum)
Potato
Rhubarb
Soybean
Spinach
String Bean
Swede
Sweet Potato
Turnip
Water chestnut
Matt Perry
"A simple test and re-education on your eating habits can turn your life around"
Symptoms:
IBS / Digestive Problems
Tiredness / Fatigue
Weight Management
Reece Scott
"I feel much better, so thank you to the team at YorkTest. I appreciate analysing a few samples and providing guidance may not seem that significant to the guys behind the scenes, but it has been life changing for me so thank you again."
Sharon Robson
"I'm so glad that someone encouraged me to take part in the testing; I can't express enough how helpful it has been to have this new knowledge which has improved my quality of life. YorkTest are a great team and I'd highly recommend them."
Jacob Griffin
"Relieved, having found the cause and more in control now I am able to reintroduce the foods in a measurable way."
Lynn Haigh
"I feel alive again!"
Symptoms:
Arthritis / Joint Pain
IBS / Digestive Problems
Mental Health
Nausea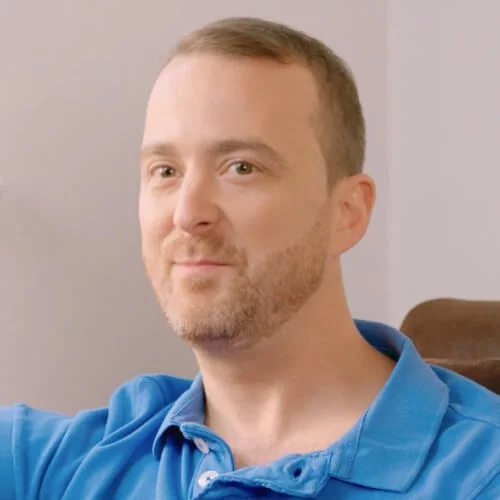 David Brown
"I am a different person and the brain fog, anxiety and depression have now disappeared. I feel reborn and finally have my life back"
Symptoms:
Mental Health
Tiredness / Fatigue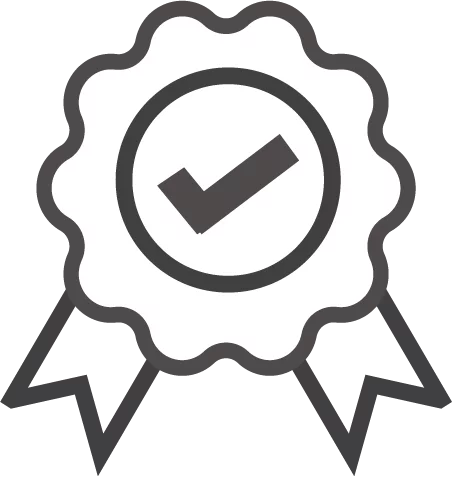 Our heritage.
We have over 39 years of scientific expertise, researching and developing our knowledge in the field of diagnostic testing.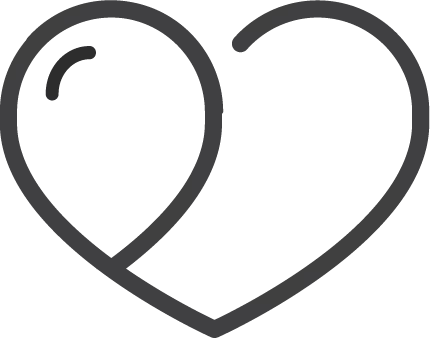 Quality, accuracy & expertise.
YorkTest's products have a 98% reproducibility rate, meaning that two separate results of the same person's sample will correlate with each other 98% of the time. All results are confidential and additional support material is emailed to you within 10 days.
Aftercare service & support.
Along with your results, our dedicated customer service team are on hand to offer comprehensive support information to ensure you maintain optimum health.

In house.
We're fully audited and operate in our very own certified, in-house laboratory. Our quality assurance procedures are audited by independent authorities to ensure compliance with international regulations (ISO 13485:2016).
What Our Clients Have to Say
YorkTest define Food Sensitivity and Food Intolerance as a food-specific IgG reaction. Our information is intended to provide nutritional advice for dietary optimization. YorkTest do not claim to treat or cure symptoms and recommend that you discuss any medical concerns you have with a doctor before undertaking a YorkTest program. If you haven't eaten a particular food at all for more than 6 weeks it may not be picked up by our test.