Analyzes your reactivity to 200 food and drink ingredients. Ideal if suffering from IBS, headaches, bloating, skin issues and tiredness.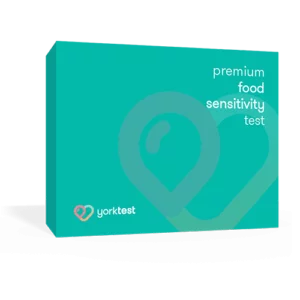 Tests for more than 100 ingredients. Ideal for children over 2 years old. Includes a food diary and guidebook.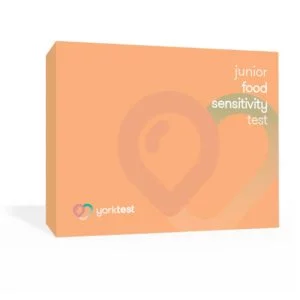 Test whether both you and your child have food sensitivities. Make mealtimes easier knowing which foods can cause issues.
Respiratory Problems
We all catch common colds from time to time, causing us to experience a runny nose, bouts of sneezing or congested sinuses which can be uncomfortable until the cold clears and the airways return to normal.
However, when these symptoms persist, it can be the result of a different condition such as sinusitis (an inflammation of the lining of the sinuses) or rhinitis (recurrent runny nose). These conditions could cause shortness of breath, pain and headaches, leaving you feeling run down.
Congestion and swelling can be alleviated by the use of nasal steroid sprays whilst antibiotics can treat bacterial infection. Other drugs can reduce the risk of attacks and ease discomfort but these may cause unwanted side effects.
Aside from common environmental allergens such as dust, pet hair and pollen, food and drink ingredients can contribute to the presence and persistence of respiratory problems.
Respiratory Symptoms
Typical symptoms or respiratory problems include:
Persistent runny nose
Frequent colds and infections
Congestion of sinus, ears and/or nose
Respiration and Diet
If you find yourself experiencing breathing difficulties, without an obvious cause it is vital that you contact your medical practitioner immediately to rule out any underlying medical conditions which may be causing you to feel unwell. Remember that allergies can be life-threatening and are very different from food sensitivities.
If you are continuing to experience persistent rhinitis or sinusitis, it may be a good opportunity to take a closer look at your diet. As individuals, our reactions to the foods and drinks we consume varies a great deal.
Why yorktest
What our clients have to say