1x Food Allergy Test Test
added to basket
Upgrade your product to our Nutritional Therapist Consultation Test
Save
$45!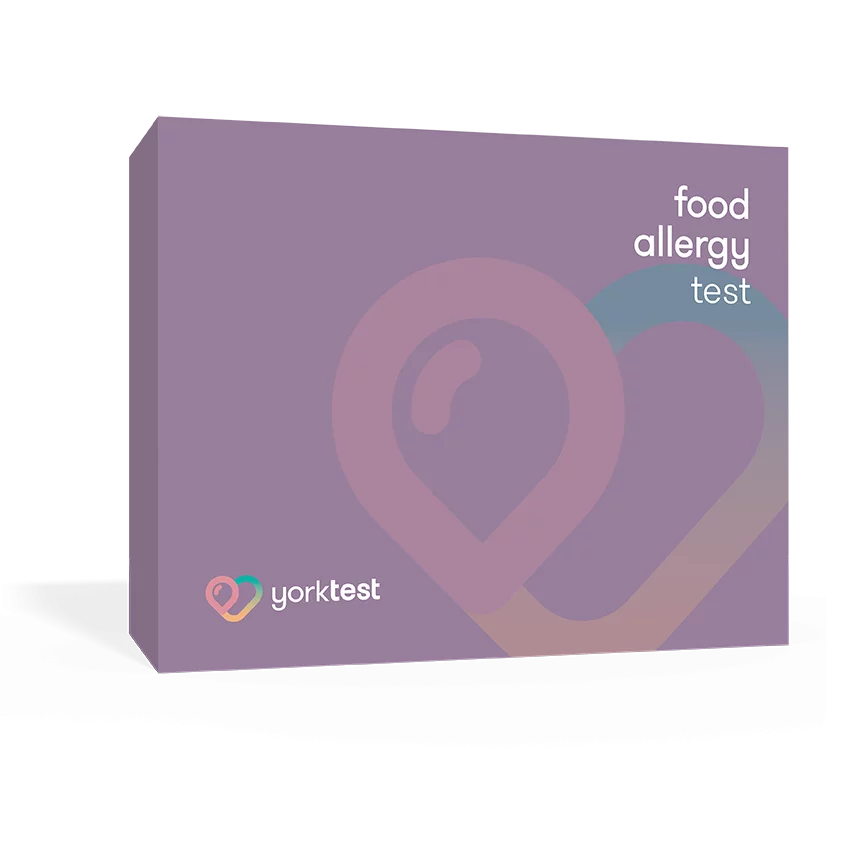 Over half a million tests taken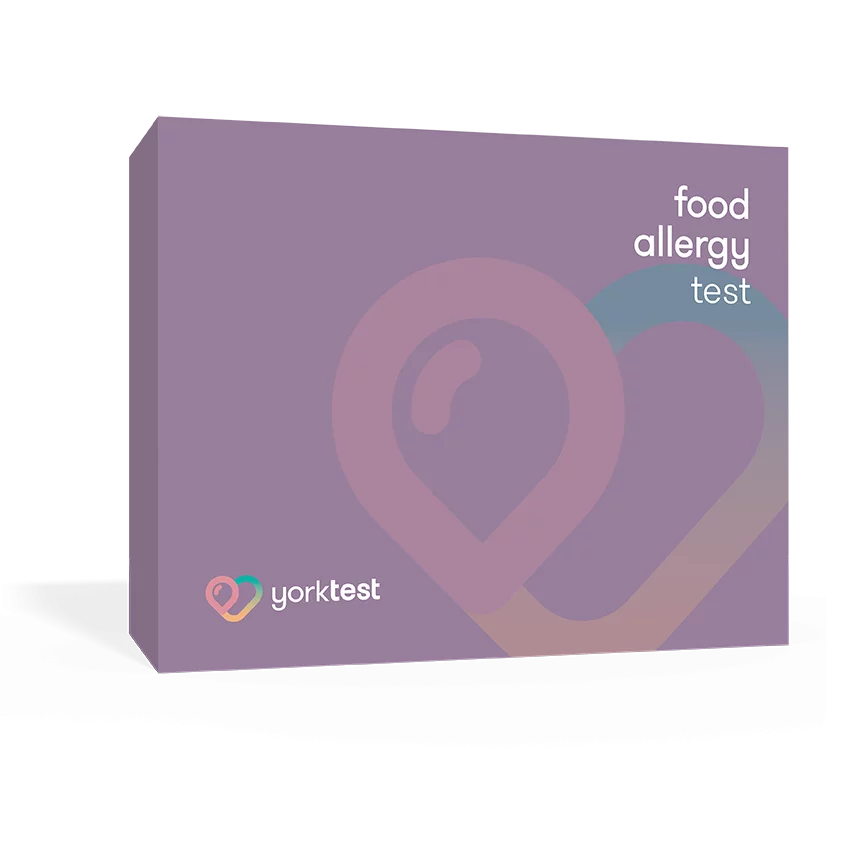 Food Allergy Test
SALE:

25% OFF SALE | Ends at midnight on Saturday September 30th
+ FREE shipping on all orders
Our at-home food allergy test measures your IgE reactivity to over 40 common allergens. IgE antibodies are part of the body's immune response to an allergic reaction. Simply take a quick finger-prick blood sample and return it to our laboratory in the mail. You'll receive your food allergy test results online within 7 days!
Tests your IgE antibody reactivity for 23 common foods
Also includes an additional 18 environmental allergens (indoor and outdoor) – for no extra cost
Accurate, expert analysis from our accredited laboratory
Clear, color-coded results show your IgE reactions to each allergen
Tests are HSA and FSA accepted
Ongoing support from our customer service team
Access results via your secure, personal Wellness Hub account
Customers must be aged 18 years or over to take this test. This test is not available to customers who are pregnant or breastfeeding.
4 Simple Steps to a Healthier You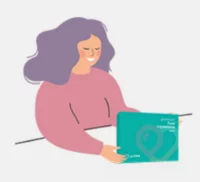 1
Receive Your Test
Order online and we'll mail your kit directly to your home
2
Take The Easy Finger-Prick Blood Test
Collect 2 – 3 drops of blood, then mail your sample to our laboratory
3
Receive Your Results Within 7 Days
Access your easy-to-read traffic light results online via your secure Wellness Hub account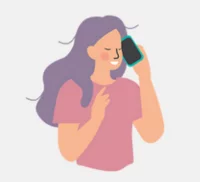 4
Ongoing Support
Get ongoing support and guidance from our customer service team
What's In The Test?
Home to laboratory kit
What's in your testing kit
The YorkTest Food Allergy Test contains everything you need to take a blood test in the comfort of your own home, and mail it back to our laboratory (for free!). Then leave the rest to us, we fully safeguard the stability and security of your sample and undertake a full diagnostic analysis of your IgE antibody response.
A prepaid return envelope (no shipping costs)
Two single-use lancets
One blood sample collection card
One blood sample return bag
Two adhesive bandages
A cleansing wipe
What We Test For
Food Allergens
Almond
Apple
Carrot
Cod
Crab
Egg white
Hazelnut
Meat mix (chicken, pork, lamb, beef)
Milk
Orange
Peach
Peanut
Potato
Rice
Salmon
Shrimp
Soy
Strawberry
Tomato
Wheat
Environmental Allergens
Bahia grass
Bermuda grass
Birch
Cat dander
Cladosporium
Cockroach
Common ragweed
Cypress
Dog dander
Hazelnut pollen
Horse dander
House dust mites (D. pteronyssinus and D. farinae)
Mugwort
Olive
Ribwort Plantain
Rye
Timothy grass
Food Allergy Test FAQs
What's the difference between a food allergy and food sensitivity?
It's important to remember that a food allergy and a food sensitivity are different things. At YorkTest, we also refer to a food sensitivity as a food intolerance.
To identify food intolerances, our food sensitivity tests analyze each sample for any food-specific IgG reactions in the body. IgG is an antibody called Immunoglobulin G. Food allergies, on the other hand, are caused by IgE, or Immunoglobulin E reactions.
Food allergies are more rare than food sensitivities – less than 10% of adults and children have a food allergy, but it is estimated that 45% of the population have some kind of food sensitivity.
However, allergic symptoms are also often much more severe. Once the body has been exposed to food it's allergic to, reactions can happen immediately. Food sensitivity reactions tend to take place up to 72 hours after consumption.
If you want to learn more about whether you might have a food allergy or food sensitivity, read our advice chart.
How do you test for allergies?
Allergies are an autoimmune response to foods such as nuts, eggs, shellfish and dairy, as well as to environmental allergens like pet dander, grass and dust mites. In severe cases they can be life-threatening. Even a small amount, or trace, can cause a reaction in some people.
The most common allergy symptoms include itchiness, hives, stomach pain and vomiting. Suffers may also struggle to breathe or even pass out due to anaphylaxis.
If you experience mild symptoms an at-home IgE allergy test can help you identify the allergens your immune system is reacting to.
A sudden onset of symptoms indicates an allergy, which may be mild enough to treat at home with antihistamines, or serious enough to require a shot of adrenaline from an epi-pen and hospitalization.
Are food allergy tests covered by FSA and HSA plans?
Medical tests and treatments can add up, which is why many Americans have a Flexible Spending Account (FSA) or Health Savings Account (HSA) in place, allowing them to make pre-tax savings to put towards medical expenses.
Since YorkTest's Food Allergy Test is typically considered a qualified medical expense, it is covered under most plans so you should be able to use your savings as payment.
Allergy tests help you to identify digestive problems, hayfever issues, and other symptoms of allergic reaction that could be causing discomfort and pain and address them with lifestyle / dietary changes. A qualified medical expense is defined as the cost of a treatment, cure, diagnosis, mitigation or prevention of a disease, which is why our tests might be included. However, it's always worth checking with your provider before making a purchase.
For more details, click here.
If you require more information on the HSA/FSA scheme, you can read the following article https://www.forbes.com/advisor/taxes/healthcare-fsa-vs-hsa/
Blood tests vs hair tests: Which is more accurate?
Many companies claim they can identify allergies from a hair sample – however, their claims are unfounded by science.
Not only are ineffective hair tests a waste of money, a false positive might mean you cut out food that is nutritious and that you enjoy, or avoid spending time in parks and around pets. Meanwhile, a false negative could lead you to continue eating food or being exposed to environmental triggers that causes pain and discomfort.
IgE is a type of antibody – immune response – formed when people have an allergic reaction. It's a key indicator of an allergy and is only found in blood, not hair samples.
Like all our home testing kits, the YorkTest Food Allergy Test is easy-to-use and you'll only feel a slight scratch or pinch when taking your sample, so don't worry if you're nervous about needles. All samples are processed by fully-trained and qualified scientists in our state-of-the-art laboratory, so you can be confident your result is highly accurate. This is what sets YorkTest apart from other home test providers.
How does our at home food allergy test work?
Our at-home food allergy test is easy-to-use and virtually painless. We'll mail a kit out to your address within 1-3 business days, and inside you'll find clear instructions on how to take your test. Once you receive your home test kit, simply register it at our secure Customer Wellness Hub by logging in or creating an account.
Every kit contains a cleansing wipe for your finger, two single-use lancets, a blood collection card, sample return bag, and bandages. Use the lancet to carefully prick your finger and collect the blood sample, and then send it back to us in the mail. Our laboratory will process the sample and you'll have the results of your at home food allergy test within 7 days.
Testing is carried out by qualified and trained scientists, who look at IgE reactions to 23 foods and 18 environmental allergens. Your body's response to the antibody IgE, or immunoglobulin E, indicates that you may have an allergy to certain proteins.
You'll receive an email letting you know when your personalized results letter is available to view on your Wellness Hub account.
Which allergies do we test for?
Designed to accurately measure IgE – or antibody – responses in the body, our allergy test kits cover 23 important foods and 18 environmental allergens. They include some of the most common, like peanuts, soy, eggs and milk as well as certain types of fruit, fish and meat.
As well as identifying food allergies, the test covers environmental allergens, such as pet dander (skin flakes), tree pollens, molds, dust mites and more.
High IgE levels indicate that you might be allergic to the proteins found in one or more of the above. It happens when your body wrongly perceives something to be dangerous, which sparks an immune response and the symptoms we associate with allergies.
When people suffer an allergic reaction, they produce IgE antibodies almost immediately, as the body tries to fight off the perceived threat. We can measure these levels to identify potential allergic reactions.
The symptoms you experience – which can include swelling, vomiting and diarrhea, and even anaphylaxis – are your body's response. For example, vomiting will cause you to expel the food, while swelling follows the release of histamine, used to fight the allergen.
How accurate are at home allergy tests?
Our at home allergy tests are accurate and have been developed to give you peace-of-mind when making health choices.
Thanks to our highly-skilled scientists and state-of-the-art labs our food and environmental-specific IgE antibody (allergy) blood tests are of the same standard used by health and allergy professionals.
We have stringent checks in place to prevent contamination and safeguard the security of your sample. Everything from ordering and dispatch to processing takes place at our laboratories. The blood collection kits also comply with national and international regulations. You can learn more about us and about the accuracy of our tests here.
What are some of the most common food allergies?
You'll have seen food allergens listed on products in shops and dishes in restaurants – it's something businesses are legally obliged to do.
Some of the most common allergens are peanuts, milk, tree nuts (such as almonds and cashews), soy, wheat, egg, fish and crustaceans (including shellfish, like crab or shrimp). Under the Food Allergens Labeling and Consumer Protection Acts (FALCPA), all of these must be clearly labeled.
However, there are other common allergens which don't need to be listed in the US, though you will see them on packages and menus in the EU and UK. They include celery, mustard and mollusks, such as squid. Our at home allergy test covers a range of prevalent allergens, as well as less common ones.
As well as food, we also test for 18 environmental allergens. Some of the most common include pet dander (skin flakes), tree pollens, molds and house dust mites (D. pteronyssinus and D. farinae). Knowing what might cause an allergy to flare up is the first step towards a healthier and more enjoyable life.
Who should take this at home allergy test?
Even if you've only had mild symptoms of an allergy – such as sneezing, itching, stomach pains and/or vomiting – it's wise to get an at home allergy test. Since some allergies get worse over time, trying to identify them early on enables you to identify triggers and help towards preventing a reaction in future.
A severe allergic reaction – which may include difficulty breathing and swelling – requires urgent medical attention. People with known serious allergies often carry an epi-pen, which delivers a shot of adrenaline to prevent anaphylactic shock. Individuals who have used an epi-pen will need to attend the ER for observation.
Our IgE allergy test kit provides results for 23 food allergens (including peanuts and certain types of fish, meats and fruits) and 18 environmental allergens (including pollens, pet dander and dust mites).
They're suitable for anyone above the age of four and who isn't currently pregnant or breastfeeding. If you suspect you have an allergy, including one that's appeared during pregnancy, speak to your medical practitioner. Due to the specific nutritional needs of your body at this time, we cannot offer advice or suggest lifestyle changes.
While you might have a good idea of what you're allergic to, your results might highlight allergens you didn't know about. Since some people find that allergies get worse over time, it's worth knowing what they are even if you don't have any obvious symptoms, so you can make informed choices.
Our home allergy test is for anyone who wants to take control of their health and find out more.
What are the symptoms of an allergic reaction?
Allergy symptoms are mild for many people, and amount to little more than itching, a rash and/or a runny nose.
Severe allergies, on the other hand, could cause life-threatening anaphylaxis – and signs to look out for include swelling of the mouth or throat and difficulty breathing, a rapid heartbeat and vomiting.
Anyone experiencing anaphylaxis requires urgent medical attention. People with known serious allergies often carry an epi-pen, which delivers a shot of adrenaline to prevent anaphylactic shock. Once an epi-pen has been used, the individual should go to the ER for further checks.
Mild allergies can be managed by avoiding food or environmental triggers, or with antihistamine tablets. Knowing what will cause an allergy to flare up enables you to take preventative measures – for example, carrying a pack of antihistamines if you're visiting friends with pets.
By taking an allergy test, you can identify foods and triggers in your environment that could cause an adverse reaction.
Can allergies be cured?
People with allergies manage rather than cure their condition – usually with medications such as antihistamines, and by avoiding any foods that causes a reaction. In many cases, you don't have to make drastic lifestyle changes. For example, you might choose a hypoallergenic dog breed or different plants for your garden.
Many children outgrow allergies, which are often to milk or eggs.
For severe environmental allergies, which can't be easily managed with medication and avoidance, a course of desensitization therapy may be recommended by a medical practitioner.
This involves exposing the sufferer to small quantities of the allergen in a controlled environment with medics on hand in case you suffer a reaction. The treatment is designed to train your immune system so it no longer reacts to it. Evidence suggests that people who undergo desensitization treatment aren't cured completely but are less likely to suffer a serious reaction in future.
You should never attempt desensitization treatment with a food allergy.
Can you develop food allergies as an adult?
Most people with food allergies have them as a baby or child – and many grow out of them as their body realizes the allergen isn't harmful to them.
But some adults have reported allergies developing later in life, although the reasons behind this aren't conclusive. It could be that they've always been allergic to something but never been exposed to it before, or in high quantities. Being immunocompromised due to illness or pregnancy can also cause people to develop allergies as an adult.
How will the results of your at home allergy test be presented?
Our goal is to make the testing and results process as straightforward as possible, so you have all the information and advice you need to make positive decisions.
Once you've sent us your sample, our in-house team of experts will analyze and test it for IgE reactions. You'll receive your results via your Wellness Hub account within 7 days. They will be color-coded to easily identify which allergens you had no, low, medium or high IgE reactions to. Along with your results, you'll also find guidance on how to interpret them.
What happens next and what support will be provided?
People sometimes have mixed feelings when they receive their results of their at home allergy test. On the one hand you might feel relieved that you know what is causing an adverse reaction. But you may also be anxious about what this means – will you have to give up your favorite foods or even your pet or garden plants?
Like any condition, knowledge empowers you to make better health decisions. Of course, you should completely avoid anything that causes a serious reaction and puts your health at risk but for milder allergies, a few simple changes can make a big difference.
Encouraging your pet to spend more time outdoors could reduce the amount of dander in your home and alleviate your symptoms. You might ask someone to cut the lawn for you if it triggers hay fever, or choose plants that won't make you sneeze. Your favorite foods can often be swapped out with alternatives that are just as tasty
Why buy our at home allergy test kit over other providers?
With over 40 years' experience, we're continually developing and refining our processes. This means our IgE antibody food allergy blood tests are of the same standard used by health and allergy specialists.
Your sample is tested by trained and qualified scientists in our state-of-the-art lab, and is given a unique identifier so we can track it at every step and ensure confidentiality.
The equipment in our lab is fully-maintained and calibrated, and we use the latest IT systems to manage our lab processes – all of which ensures high levels of accuracy. The results are analyzed and when they're completely satisfied, will be sent out to you.
Unlike some other at home allergy test services, our processes are firmly grounded in science. Our blood collection kits are industry-leading, as are the scientific processes we use to measure IgE antibodies in your blood. The service doesn't end when you receive your results either – we offer tailored advice and after-care to help you manage your allergies.
Matt Perry
"A simple test and re-education on your eating habits can turn your life around"
Symptoms:
IBS / Digestive Problems
Tiredness / Fatigue
Weight Management
Charlotte Earle
"I'm so grateful I took the test, I was concerned about avoiding so many key foods but I feel hugely better now, it's all worth it."
Symptoms:
IBS / Digestive Problems
Nausea
Toby Forrest-Charde
" Toby has been much more comfortable and happy now that he can play with friends and not worry about eating triggering issues. 100% worth the money, would recommend to all my friends and family"
Kate Ferguson
"I had tried everything from supplements to acupuncture, to diet plans to hypnotherapy. This test has helped me to gain back control of my body."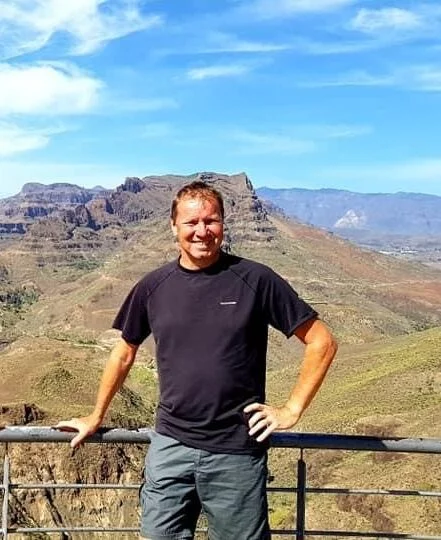 Steve Bartlett
"Relieved that I not have the ammunition to tackle the issues which could lead to serious health issues further on."
Symptoms:
IBS / Digestive Problems
Tiredness / Fatigue
Weight Management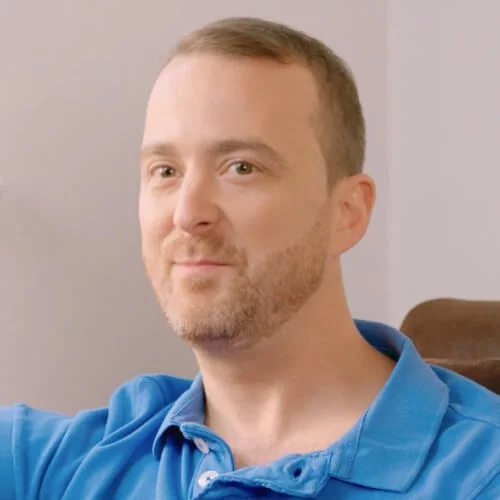 David Brown
"I am a different person and the brain fog, anxiety and depression have now disappeared. I feel reborn and finally have my life back"
Symptoms:
Mental Health
Tiredness / Fatigue
What Our Clients Have to Say