Eleanor Newton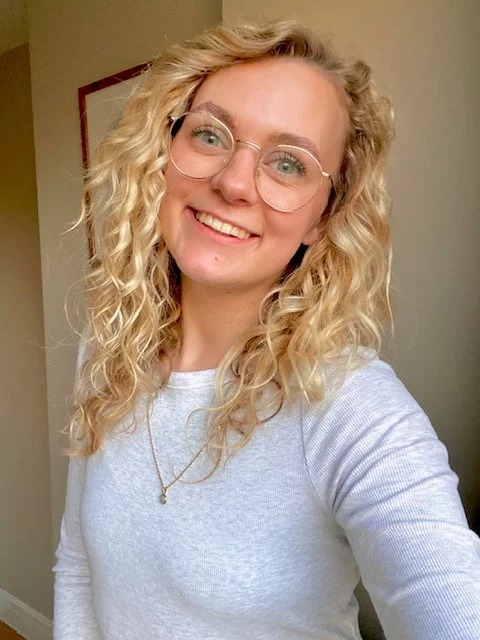 Age: 26
Symptoms: Stomach aches, Bloating, Gas, Headaches, Brain Fog
Food Reactions: Wheat, Coffee, Sesame, Egg White
"It's changed so much for the better. I couldn't imagine going back to the life I had before this test! I'm so relieved I did it. You only get one body, so you need to look after it, and I'm so glad I made the decision to look after mine."
"I couldn't imaging going back to the life I had before this test! I'm so relieved I did it."
For three years, Eleanor Newton had been suffering with constant stomach aches, bloating, and painful gas after eating. Her symptoms which she began to notice in 2020, were often accompanied by headaches and brain fog. The 26 year old Sports Participation Officer had been unwell most days since becoming aware of her symptoms and could not work out the reason behind her general malaise.
Eleanor explained how these symptoms had affected her over the years, "I didn't enjoy eating out or going out for food. I struggled with feeling confident in certain clothing."
"I felt anxious about being away from the toilet. I struggled buying clothes as I always needed to size up in case my stomach bloated. I felt embarrassed by the fact I was struggling so much with my stomach."
Eleanor came across YorkTest, after her healthcare provider and also a friend suggested she try a food sensitivity test. She was so impressed with the results that Eleanor recommended YorkTest to several of her friends as well.
After taking a Premium Food Sensitivity Test, Eleanor found she had IgG reactivity to a number of different foods including wheat, coffee, sesame and egg white. Commenting on her results, Eleanor said "The wheat really surprised me! Removing wheat meant going gluten free would be the easiest option."
After eliminating her trigger ingredients, Eleanor saw visible improvements almost immediately.  "I felt better after one week – I focused on the wheat as I don't drink coffee. I noticed my toilet habits changing first, and then after a month I really noticed the difference in how I felt in my body. I feel more confident eating out, more comfortable in my body and just feel more levelled and 'normal'. Then, about four months in, I noticed I felt mentally better and I looked physically better and more well. "
Talking about her experience with trying to eliminate multiple foods from her diet, Eleanor said "The first week was SO hard. I ended up eating stuff by accident! But once I had managed to get rid of all the food containing wheat in my cupboards, it got easier. Once you start finding good substitutes and replacements, it gets so much easier! You have to learn to cook from scratch more."
YorkTest analyses your IgG reactions to 200 food and drinks – from common ingredients like Cow's Milk, Gluten and Egg, to health superfoods like kale and quinoa.
The process, which involves sending a finger-prick blood sample to the company's laboratories revealed Eleanor's food sensitivities. Following on from the test, the YorkTest Customer Service Team are on hand to answer any queries and offer follow-up advice. In her words, Eleanor found the customer service "great" while the follow-up nutritional consultation was "very helpful and supportive."
When asked to sum up her experience with YorkTest and how her life changed since taking the test, Eleanor added: "It's changed so much for the better. I couldn't imagine going back to the life I had before this test! I'm so relieved I did it. You only get one body, so you need to look after it, and I'm so glad I made the decision to look after mine."
Leigh Macey
" I feel so relieved to finally have an answer to my symptoms."
Charlotte Earle
"I'm so grateful I took the test, I was concerned about avoiding so many key foods but I feel hugely better now, it's all worth it."
Symptoms:
IBS / Digestive Problems
Nausea
Toby Forrest-Charde
" Toby has been much more comfortable and happy now that he can play with friends and not worry about eating triggering issues. 100% worth the money, would recommend to all my friends and family"
Kate Ferguson
"I had tried everything from supplements to acupuncture, to diet plans to hypnotherapy. This test has helped me to gain back control of my body."