Analyzes your reactivity to 200 food and drink ingredients. Ideal if suffering from IBS, headaches, bloating, skin issues and tiredness.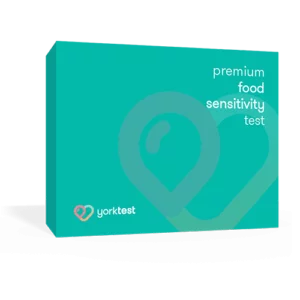 Tests for more than 100 ingredients. Ideal for children over 2 years old. Includes a food diary and guidebook.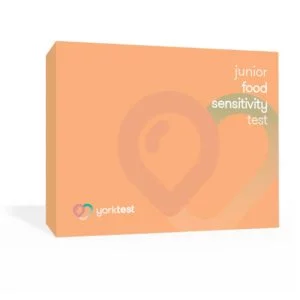 Test whether both you and your child have food sensitivities. Make mealtimes easier knowing which foods can cause issues.
Can food sensitivities affect your weight?
The regulation of food intake in the body is a very complex process, which involves biochemical signals from many sources including the brain-gastrointestinal tract, fat stores and the pancreas. Even the fat cells themselves are very highly specialised to play important roles in energy storage, fatty acid metabolism and glucose regulation.
The digestive system needs to process and deliver nutrients to the whole body. A stressed digestive system is less able to process energy and nutrients for the rest of the body. More than 70% of the body's immune system is in the gut and once the immune response is triggered in the body (as evidenced by raised IgG levels) the body feels that it is 'under siege' thus hoarding supplies, storing fluid and increasing weight.
If the immune system is activated this leads to inflammation and swelling. 90% of the serotonin produced in the body is found in the gut; serotonin is a neurotransmitter responsible for regulating appetite, mood, sleep, and relaxation.
Why yorktest
What our clients have to say