Steve Bartlett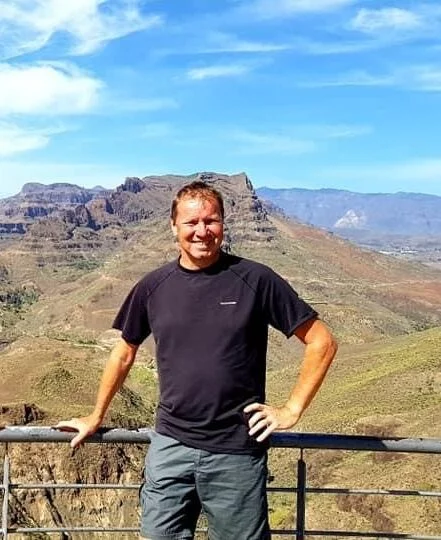 Age: 61
Symptoms: digestive issues, bloating, blocked nose
Food Reactions: meat, dairy, eggs, wheat, nuts
"Relieved that I not have the ammunition to tackle the issues which could lead to serious health issues further on."
"Relieved that I now have the ammunition to tackle the issues which could lead to serious health issues later on"
61-year-old Steve had been suffering for several years with an inflamed gut and persistent sniffles along with bloated discomfort and unsatisfying bowel movements. He struggled with a constantly blocked nose which kept him awake at night. Steve explained how these symptoms left him tired most of the time.
After Steve's partner searched for a suitable test online she came across YorkTest. That's when Steve decided to try a food intolerance test to get to the root cause of his symptoms.
After taking a Premium Food Sensitivity Test, Steve found he had IgG reactivity to a number of different foods including all types of meat, dairy, eggs, wheat and some nuts.
After eliminating his trigger ingredients, Steve saw visible improvements within a couple of weeks.  "I lost almost a stone, my belly went flat and I got more energy. My bowel movements vastly improved."
Talking about his experience with trying to eliminate multiple foods from his diet, Steve said "It was very difficult to eliminate the meat but having a pescatarian partner helps. At home I stay pescatarian with occasional bread and I stay away from dairy."
YorkTest analyses your IgG reactions to 200 food and drinks – from common ingredients like cow's milk, gluten and egg, to health superfoods like kale and quinoa.
The process, which involves sending a finger-prick blood sample to the company's laboratories revealed Steve's intolerances. Following on from the test, the YorkTest Customer Care Team are on hand to answer any queries and offer follow-up advice along with our expert nutritional therapists.
When asked how he found his experience with YorkTest and customer service, Steve added: "Relieved that I now have the ammunition to tackle the issues which could lead to serious health issues further on."
Leigh Macey
" I feel so relieved to finally have an answer to my symptoms."
Charlotte Earle
"I'm so grateful I took the test, I was concerned about avoiding so many key foods but I feel hugely better now, it's all worth it."
Symptoms:
IBS / Digestive Problems
Nausea
Toby Forrest-Charde
" Toby has been much more comfortable and happy now that he can play with friends and not worry about eating triggering issues. 100% worth the money, would recommend to all my friends and family"
Kate Ferguson
"I had tried everything from supplements to acupuncture, to diet plans to hypnotherapy. This test has helped me to gain back control of my body."